Each day we overwhelm your brains with the content you've come to love from the Louder with Crowder Dot Com website.
But Facebook is...you know, Facebook. Their algorithm hides our ranting and raving as best it can. The best way to stick it to Zuckerface?
Sign up for the LWC News Blast! Get your favorite right-wing commentary delivered directly to your inbox!
Economy
Taco Bell sells out to globalism, pledges to support digital currency and go cashless
August 24, 2023
VOTE IN THE LWC 2024 GOP STRAW POLL! CLICK HERE!
This one is a shot right to the gut. A gut that is carrying an extra thirty pounds because of an affection for Cheesy Gordita Crunches. Taco Bell is selling out to globalists and wants to go 100% cashless. They claim they have different reasons, but I know that you know that I know that you know where and why digital currency became a thing, and by who.
Chris Turner, CFO of Yum! Brands (the corporation that owns the Bell) made the announcement on a recent earnings call:
Aside from making it easier for customers...
Excuse me.
OK, continue.
...to complete impulse transactions at the click of a button, there are other reasons for Taco Bell's switch to an all-digital operation. Going cashless and making customers order through screens rather than with the assistance of a human being means that Taco Bell can use its technology to suggest additional items to supplement one's order. Yup, the good old-fashioned upsell, modernized for the digital age.
It makes sense to an extent, from a shareholder standpoint. But there are two things that need to be considered both from a customer experience standpoint as well as a Taco Bell's survival standpoint.
First, I'm going to ask you to watch this video. Only instead of strawberries, it's a Crunchwrap Supreme. And instead of an old man, it's a dude in his mid-20s, it's late at night, and he is b-b-b-barbequed out of his mind. Think Koe Wetzel looking for someone sober enough to take him to Taco Bell.
The second is to know the types of people who are pushing digital currency in the first place. The Associated Press has issued a "fact" "check" claiming a video showing an elitist telling you the coming digital cashless society will be regulated and undesirable purchases will be controlled is misleading and out of context. They also claimed Democrats didn't want to ban gas stoves. The fact that these words are even being said out loud is the problem.
Is the Left saying verbatim "We are going to use digital currency to control what you are allowed to buy?" No. Would any of you put it past them? Also no.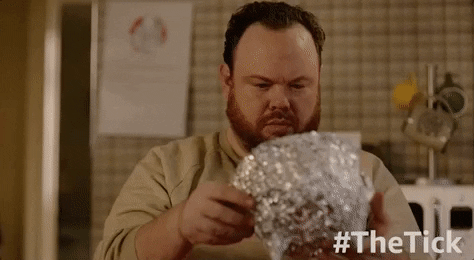 And one area where they made it clear they want to control your behavior IS TO STOP YOU EATING MEAT.
Watch: Resurfaced clip shows "bioethicist" call for humans to be genetically modified to stop eating meat
City becomes first to ban meat advertisements to better control your behavior
"Did a cow write this?": Left-wing mag demands you eat Tofu instead of delicious steak (for the usual reasons)
Taco Bell is going to stop you from buying their delicious food using cash in favor of having you app'ing it. When the government comes along and then prevents anyone using digital currency from buying meat (because you know the corporations would sell you out in a heartbeat), then what?
The company either goes out of business because they've given away any alternative ways of exchanging money for goods. Or they switch to meat substitutes and would go out of business because you can all eat a dick with your meat substitutes.
People need to start opening more locally-owned taco shacks and allow we the people (and the hungry) an alternative and an excuse to tell greedy corporations where they can stick their agenda. The future of Taco Tuesday in America depends on it.
><><><><><><
Brodigan is Grand Poobah of this here website and when he isn't writing words about things enjoys day drinking, pro-wrestling, and country music. You can find him on the Twitter too.
Facebook doesn't want you reading this post or any others lately. Their algorithm hides our stories and shenanigans as best it can. The best way to stick it to Zuckerface? Sign up for our DAILY EMAIL BLASTS! They can't stop us from delivering our content straight to your inbox. Yet.