Each day we overwhelm your brains with the content you've come to love from the Louder with Crowder Dot Com website.
But Facebook is...you know, Facebook. Their algorithm hides our ranting and raving as best it can. The best way to stick it to Zuckerface?
Sign up for the LWC News Blast! Get your favorite right-wing commentary delivered directly to your inbox!
Muslim Sports Illustrated Model Poses in Burkini in Swimsuit Issue
April 30, 2019
Sports Illustrated's Swimsuit Edition is an American institution. Throughout history, hormonal youngsters who didn't have the means of scoring a Playboy turned to the swimsuit issue to catch glimpses of beautiful women in seductive poses. Which, I'm pretty sure is the whole reason for the issue.
This is why the notion of a fully-covered swimsuit model seems out of the question. It's happening, though. Say hello to the first burkini-wearing swimsuit model:
Boundary-breaking Muslim supermodel Halima Aden has made history once again by becoming the first model to wear a hijab and burkini in the Sports Illustrated swimsuit issue. "There are so many Muslim women that feel like they don't fit society's standard of beauty," she told CNN at the time. "I just wanted to tell them it's OK to be different, being different is beautiful, too."

She shared a similar sentiment at her Sports Illustrated shoot. "Growing up in the United States, I never really felt represented because I never could flip through a magazine and see a girl who was wearing a hijab," she said in a behind-the-scenes video. "Don't be afraid to be the first."
First of all, just to be clear, the model seems like a nice young lady and she's free to do as she pleases. Though, I can't help but wonder something. I thought the whole point of the hijab and burka is to prevent sexual objectification. I'm also pretty sure the purpose of the Swimsuit Issue is for objectifying lady-folk.
So, what we have here is a woman making a statement. By sexually objectifying herself. In a garment made to prevent sexual objectification.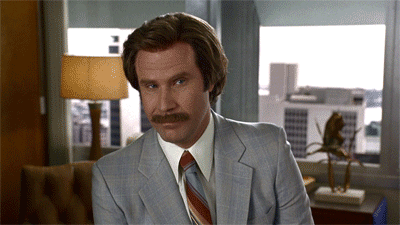 It's funny how everyone is presenting this "first" as progress. "Hijabs and burkinis are symbols of female empowerment!" Yet, when a follower of Big Jeezy merely suggests leggings and a tube top aren't appropriate church-wear, they're an oppressive ninnymuggins. Talk about a double standard.
The left can make like this sort of thing is a sign of progress, but we know better. I'll take my swimsuit models scantily clad, thank you.
NOT SUBSCRIBED TO THE PODCAST? FIX THAT! IT'S COMPLETELY FREE ON BOTH ITUNES HERE AND SOUNDCLOUD HERE.