Each day we overwhelm your brains with the content you've come to love from the Louder with Crowder Dot Com website.
But Facebook is...you know, Facebook. Their algorithm hides our ranting and raving as best it can. The best way to stick it to Zuckerface?
Sign up for the LWC News Blast! Get your favorite right-wing commentary delivered directly to your inbox!
Articles
HILARIOUS: 'South Park' Blasts Colin Kaepernick with New 'National Anthem'...
September 13, 2016
A new season of South Park, a 20th season at that, is upon us. As such, the show creators needed something yuge to kick it off. With all that 2016 has had to offer, it must have been a difficult choice. Trannies in bathrooms? Nah. Muslims blowing things up? Meh. How about a New National Anthem? YES!
Sure, this is directed at Colin Kaepernick (he's called out by name), but it applies to all athletic nimrods who think they're making a poignant point by being douche-dispensers. In typical South Park fashion, it's not PC, but it is hysterical. Methinks one is related to the other...
Don't sit this one out! #SouthPark returns this Wednesday on @ComedyCentral with 10 all-new episodes! #mnf https://t.co/EqEKquuf0g

— South Park (@South Park) 1473733295.0
Colin Kaepernick is great.

Cops are pigs, cops are pigs.

Wait, someone just took my stuff.

I need to call the cops.

Oh no, I just said cops are pigs.

Now who's going to help me get my stuff?

Why did I listen to Colin Kaepernick?

He's not even any good.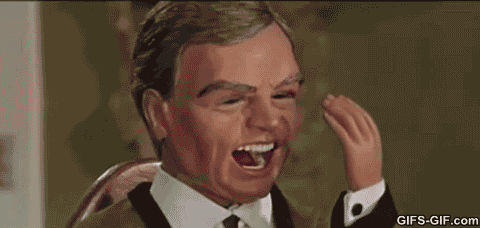 Unlike most TV shows, South Park gets better. Last season was one of the best yet (see South Park Destroys #SJW Culture… Again and HILARIOUS! South Park DESTROYS Body Shaming and Liberal 'Safe Spaces'…). With this opener, slamming idiot athletes who make fat stacks in the same country they're refusing to honor, we have nothing but high hopes for season 20.
Let's go MACRO!
But here's the bigger takeaway. Yes, you knew the semi-intelligent writeup was coming. It's always at the end of a post. Predictable, yes, but hopefully in a reassuring fashion. You're welcome.
South Park has never been politically correct. And they're entering their 2oth season. Yep, one is related to the other. Sure, it has snappy writing. Yes, it can be a little vulgar. But every day, leftist twits try to sell political correctness to the masses. They explain how "offending people," warrants entry into Hell. If they believed in Hell. The success of shows like South Park prove they're full of the feces they package and shill in their all organic markets. While the media might have the corner on what makes the news, they don't have their finger on the pulse of the American culture. There are likely more level-headed thinkers than easily-outraged-overly-offended rubes who simply make themselves seem larger with their constant screaming about OUTRAGE.
Also, if you're going to protest the national anthem? Don't. At least look in the mirror first to see how stupid you look. Is America perfect? No. Nor will it ever be. But what's wrong with celebrating what's good about America, rather than focusing on what's wrong with America? It's two minutes before a game, guys. At a sporting event. Read Kate Upton Blasts Dolphins' National Anthem Protest: 'A disgrace!'
Get over yourselves, athletes. While you're reflecting on how much of a dumbass you are (the athletes, not you glorious person reading this post), get some facts. The Black Lives Matter cases? Yeah, they're crap.
NOT SUBSCRIBED TO THE PODCAST? FIX THAT! IT'S COMPLETELY FREE ON BOTH ITUNES HERE AND SOUNDCLOUD HERE.