#SJW Mizzou Students Violate Student Reporter. - "I Need Muscle Over Here!"
November 10, 2015
Yesterday we talked about Mizzou students trying to block access to the press yesterday (Read SJW Students at Mizzou Create Human Shield to Block Reporters), but now there's a remarkable video showing the extreme lengths to which they were willing to go to avoid transparency, trample on others 1st amendment rights... promote tolerance.
The left is an angry mob. A shape-shifting, mass of angry, uneducated people with no regard for individual rights other than what is determined by the most recent situational ethics. Or the latest Bernie Sanders bumper sticker. #FeelTheBern.
"Hey, who wants to help me get this reporter out of here. I need some muscle over here!"
That is an actual comment from a media professor at Missou. Yes, really. That's right. Students are going to college to learn about the media from someone who doesn't even believe in the rights of the media. We're not even asking that she read the entire constitution. Just up to amendment number, oh, one.
Plus, maybe it's me...but that sure looks like a lot of white students exerting their privilege over an Asian reporter who, contrary to what they claim, was nothing but respectful. He was even turning down interview requests yesterday because he didn't want to become part of the story. OMG, journalistic integrity!
Sidenote: It's totally cool for the SJW left to be racist and dismissive of Asians, because they already make up "too much of the population on college campus'" (Read how Asian Americans are being screwed by affirmative action).
The Mizzou students behind #ConcernedStudent1950 offered this as a rebuttal:
Actually, they said this...
Yes, we've reached the part of the incident where we can no longer distinguish reality from South Park parodies.
Here's the funny thing...they've managed to turn the press against them. The same press that would normally be sympathetic to their cause - because someone was accused of being a racist, regardless of whether it's true or not - are now openly mocking the students.
Which is fine, as long as your parameters aren't a public place, like the quad of a taxpayer-funded university. https://t.co/OOS1VSeyuR

— Laura J. Nelson 🦅 (@Laura J. Nelson 🦅) 1447117222.0
@CS_1950 We ask that the media stop having First Amendment rights when they cover us specifically. Yeah, good luck w that.

— Nate Gartrell (@Nate Gartrell) 1447128422.0
Stuff the establishment says. https://t.co/w8nyYI377Y

— SalenaZito (@SalenaZito) 1447125688.0
To recap. Protesters got the scalp they were looking for and over the course of the day have turned people from sympathetic to laughing at them.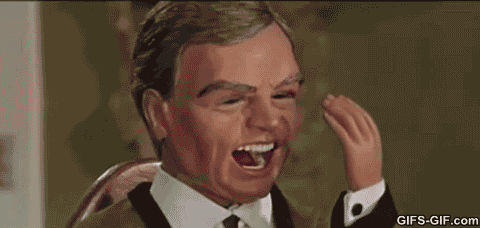 If there isn't a better analogy to modern day liberalism, I don't know what is.