Each day we overwhelm your brains with the content you've come to love from the Louder with Crowder Dot Com website.
But Facebook is...you know, Facebook. Their algorithm hides our ranting and raving as best it can. The best way to stick it to Zuckerface?
Sign up for the LWC News Blast! Get your favorite right-wing commentary delivered directly to your inbox!
SHOW NOTES: Here's the Truth! UNEDITED 'Debate' with Ethan Klein
June 22, 2021
It's been trending since last night. You've heard the lies about what happened. Tune in for the TRUTH about Crowder's "debate" with Ethan Klein. It's going to be a surprise for some folks. If that's not enough, Donald Trump Jr. joins us to review Biden's little tea party with Putin.
The Greatest SELF OWN: H3H3 REKTS Himself...BRAGS About It! | Louder with Crowderyoutu.be
FOR THE PEOPLE ACT/MONMOUTH UNIVERSITY POLL

The Senate is scheduled to hold a procedural vote on the "For the People Act" today. SOURCE: Vox

The "For the People" Act erodes any and all voter security measures and federalizes the voting process by: SOURCE: Congress.gov

Forcing states to allow same-day registration.
Mandating and expanding early voting.
Mandating no-excuse absentee voting.
Bans identification requirement for obtaining absentee ballots.
Forces states to accept sworn affidavits instead of ID.

Monmouth University released a poll on early voting and voter ID. The poll found the majority of Americans support voter ID, and more minorities support voter ID than white people. SOURCE: Monmouth

84% of minorities.
vs. 77% of white people.
OLYMPIC RUNNER BANNED FOR PORK
H3H3/SAM SEDER DEBATE

Steven challenged Ethan Klein to a proper debate, which he accepted.
Here are just a few examples of past debates: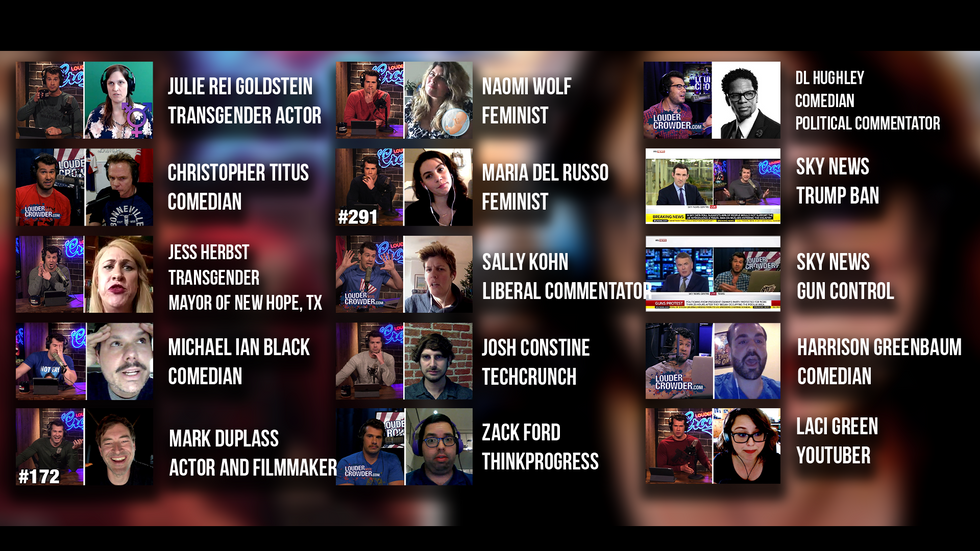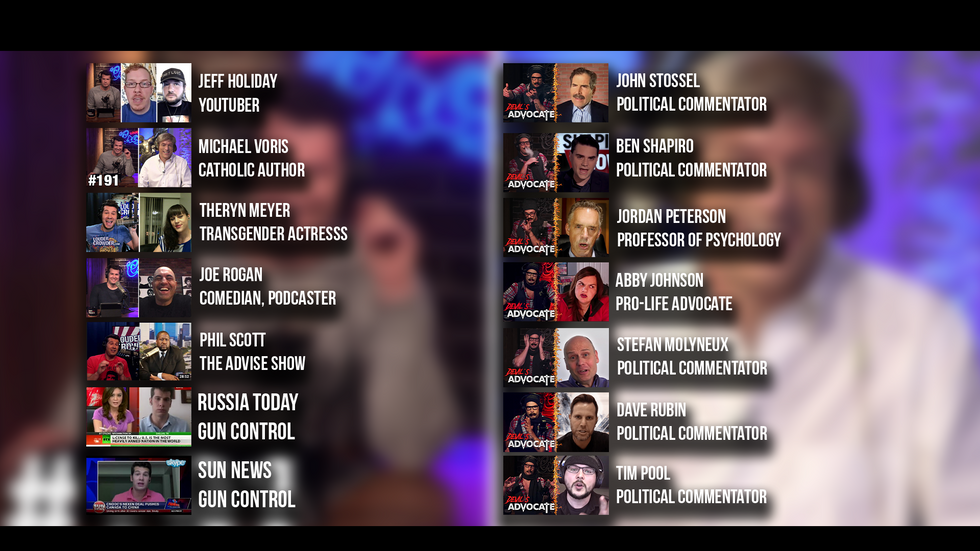 Here are screenshots of private messages where Crowder says it's just a debate between the two of them.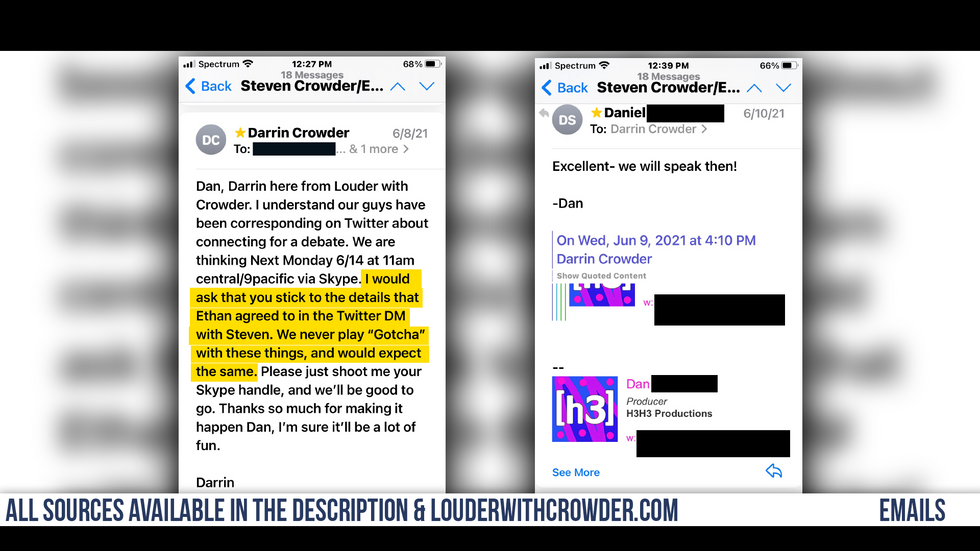 Looking for a fashionable way to support Louder with Crowder? Get your swag at Crowdershop today!