Each day we overwhelm your brains with the content you've come to love from the Louder with Crowder Dot Com website.
But Facebook is...you know, Facebook. Their algorithm hides our ranting and raving as best it can. The best way to stick it to Zuckerface?
Sign up for the LWC News Blast! Get your favorite right-wing commentary delivered directly to your inbox!
Culture Wars
Former ESPN host exposes what it's REALLY like trying to interview Biden: "That's why he was in his basement the whole election"
October 05, 2023
Sage Steele was a host on ESPN before she got sick of their leftist bullsh*t. Then there was a lawsuit that was just settled in August. She is starting to rebuild her career, and paid a visit to Bill Maher's "Club Random." Where she gave some insight into what it's really like trying to interview Joe Biden.
Here, we'll give you a hint: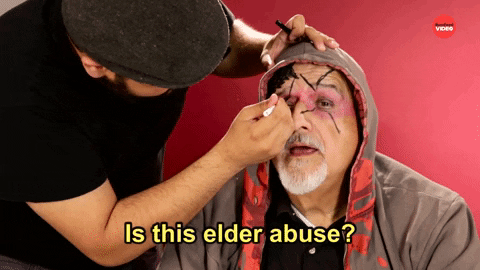 We had covered the interview on the Louder with Crowder Dot Com website. It was early 2021 when Joe Biden was calling Georgia's common sense voter integrity reforms "Jim Crow on steroids." He and Stacey Abrams got the MLB All-Star game moved out of Atlanta as a result. As we know now in 2023, Biden and Abrams lied about the bill, Georgia saw record voter of color turnout, and later in 2021 when the Atlanta Braves made it to the World Series, Leftists were no longer signaling their virtue about baseball being played there.
Steele shares the story of before the interview when the people who run Biden had to prop him up and explain where he was and why he was talking to people. It starts around the 30:00 minute mark with Sage and Maher discussing how racist woke white progressives are.
Sage Steele | Club Random with Bill Maheryoutu.be
"And then I said, 'Oh, so you were a receiver,'" Steele said of Biden reliving his alleged former gridiron glory. "And he started to explain it. And here's the saddest thing — his voice just trailed off. He said, 'I was good,' and then he went silent, and he goes, 'Uhh… never mind.'"
Then she made her realization. "I thought it was so sad because I realized that's why he was in his basement during the whole election cycle. Because even then, he couldn't finish his sentences. He struggled. So forget about politics, I don't care, I didn't vote for him. However, that made me sad."
Sage is talking about how confused and senile Joe Biden was in 2021. Let's check in with 2023's running for reelection Joe Biden:
The CDC defines elder abuse as "an intentional act or failure to act that causes or creates a risk of harm to an older adult. An older adult is someone age 60 or older. The abuse occurs at the hands of a caregiver or a person the elder trusts."
As for Sage Steele, I wish her the best in her future endeavors. She's off in the right direction so far.
><><><><><><
Brodigan is Grand Poobah of this here website and when he isn't writing words about things enjoys day drinking, pro-wrestling, and country music. You can find him on the Twitter too.
Facebook doesn't want you reading this post or any others lately. Their algorithm hides our stories and shenanigans as best it can. The best way to stick it to Zuckerface? Sign up for our DAILY EMAIL BLASTS! They can't stop us from delivering our content straight to your inbox. Yet.