Each day we overwhelm your brains with the content you've come to love from the Louder with Crowder Dot Com website.
But Facebook is...you know, Facebook. Their algorithm hides our ranting and raving as best it can. The best way to stick it to Zuckerface?
Sign up for the LWC News Blast! Get your favorite right-wing commentary delivered directly to your inbox!
Comedian destroys NBC News hit-piece calling concern with fitness a far-right thing: "Mein Kampf scribbled into the bar"
July 13, 2023
NBC News is the focus of well-deserved ridicule this week. Someone on their digital team decided to tweet out a 2022 article that called obsession with fitness a far-right thing. The journalismer claimed "physical fitness has always been central to the far right" and alleged, "various reports have noted the role of combat sports and MMA in radicalizing and promoting far-right violence."
Not since the video of the Taliban using our military gyms after Joe Biden's disastrous withdrawal has there been a more ridiculous piece of political content. Politicians shutting down gyms in the name of "public health" is definitely high in the rankings.
Though, as a way to strive to hear both sides of an issue, fitness influencer Ryan Long released an informational video to check for warning signs your gym might be an extremist recruiting cell: "Remember not to go all the way up will have excerpts of Mein Kampf scribbled into the bar and you want to make sure you don't want to make eye contact."
How To Work-Out Without Becoming a Far-Right Naziwww.youtube.com
The testimonials agreed:
"The reason working out is right wing is because the work you put in isn't taxed. It's all for you. A guy sleeping on the couch doesn't get anything from you working out. Thinking the work you put in, is yours is right wing."
"Everyone should have a six-pack regardless of how much they work out." - Karl Marx
"I agree with MSNBC. Being considered fat and outside of the normal beauty standards is a progressive standard."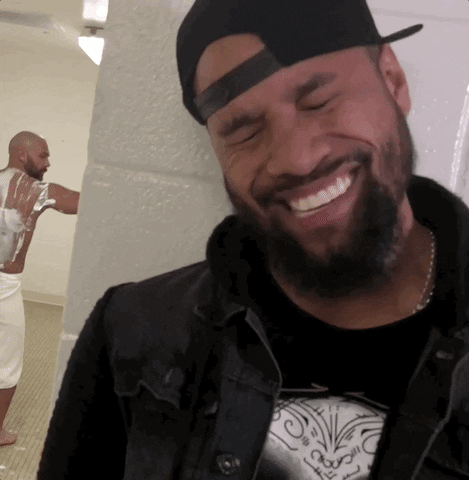 For me, the most ridiculous thing is less the article itself as much as the decision to use the article a year later for clickbait. The title "Pandemic fitness trends have gone extreme — literally" was even changed on the share text to hide the fact it was pandemic related. Setting aside the reason anyone was really into home fitness was because THE GOVERNMENT SHUT OUR GYMS DOWN.
The content creators at NBC News were low on their clickthrough quota, so they shared an article they knew normie-Americans would go bananas over. And you know something, good for NBC News. Because it worked and we fell for it.

It is an article that epitomizes why so many people hate the media and think the entire industry sucks at life. One that will be remembered the next time there is a poll asking what institution is the least trusted in America. But at least the digital team at NBC "News" will get their monthly bonus. Amirite?
><><><><><><
Brodigan is Grand Poobah of this here website and when he isn't writing words about things enjoys day drinking, pro-wrestling, and country music. You can find him on the Twitter too.
Facebook doesn't want you reading this post or any others lately. Their algorithm hides our stories and shenanigans as best it can. The best way to stick it to Zuckerface? Sign up for our DAILY EMAIL BLASTS! They can't stop us from delivering our content straight to your inbox. Yet.