Each day we overwhelm your brains with the content you've come to love from the Louder with Crowder Dot Com website.
But Facebook is...you know, Facebook. Their algorithm hides our ranting and raving as best it can. The best way to stick it to Zuckerface?
Sign up for the LWC News Blast! Get your favorite right-wing commentary delivered directly to your inbox!
Culture
Hero rottweiler saves old lady by fighting off a kangaroo for forty-five minutes (LISTEN)
October 20, 2022
Dogs are better than people and kangaroos are among the nastiest of God's creatures. 71-year-old Pam Baldwin knows both things to be true. Her rottweiler saved her life from a kangaroo, fighting off the malicious marsupial for FORTY-FIVE minutes until help arrived.
She shared the story on an Australian radio show. I want nothing more in this universe than for things to have happened the exact way she says they did.
Woman shares how her Rottweiler saved her from a kangaroo attackyoutu.be
I don't know if I blacked out or [the kangaroo] knocked me out but I remember Bundy coming and jumping over the top of me and chasing the kangaroo away. He was protecting me, he chased it away.
The dog's name is Bundy?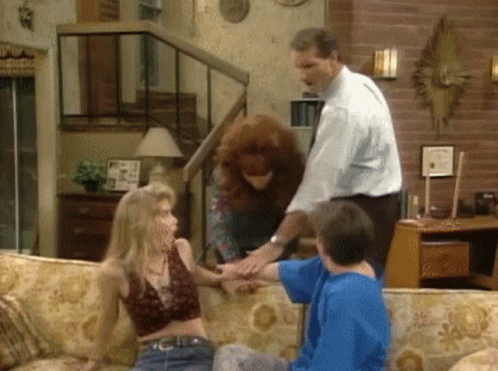 As the story goes, Pam and Bundy were minding their own business. Out of nowhere, the kangaroo appeared and was in a bad mood. The roo attacked Pam in an unprovoked fashion.
I turned around and went "oh..." and he [the kangaroo] was just looking me in the face and next minute he went bang. I gave him a few choice words and then I hit the ground.
Pam isn't sure what happened next. But one thing was for sure...Bundy wasn't going to take the ruckus roo's sh*t. Bundy lept into action and the two animals did battle for forty-five minutes. In the story I'm making up in my head, it resembled a classic confrontation between Peter Griffin and the Giant Chicken.
The best part is the when the kangaroo attempted to drown Bundy. We know kangaroos are vicious animals who hate dogs. They will put each other through steel walls and scream "that's hardcore." I didn't know they were vicious enough to kill another mammal with their own two... hands? Paws? Talons?
Bundy was twenty seconds from certain death before help arrived. The near six-foot-tall killer kangaroo was subdued. Bundy and Pam were reunited.
The funniest part of the story is that it's the SECOND time Pam got into beef with a kangaroo. She and Bundy will be finding a new, safer place to take their daily walks.
Editor's Note
LwC is on Substack now! Each day we overwhelm your brains with the content you've come to love from the Louder with Crowder Dot Com website.. but algorithms hide our ranting and raving as best they can. The best way to stick it to Big Tech? Subscribe to For the Content!
Crowder Reacts: Creed III Trailer Review | Louder With Crowderyoutu.be