Each day we overwhelm your brains with the content you've come to love from the Louder with Crowder Dot Com website.
But Facebook is...you know, Facebook. Their algorithm hides our ranting and raving as best it can. The best way to stick it to Zuckerface?
Sign up for the LWC News Blast! Get your favorite right-wing commentary delivered directly to your inbox!
Articles
Rosie O'Donnell Begs Obama to Stop 'Fascist' Trump. By Declaring Martial Law...
January 14, 2017
Watching Hollywood implode has brought all the giggles to us boys and girls. Celebrities' white-backgrounded, piano-themed pleas for us peasants to do as they say are almost as stale as Rosie O'Donnell's acting career. Speaking of Rosie, she wants President Obama to declare martial law. As in jacking everyone's rights. Why? To keep Trump from taking office this January...
Just a week before Donald Trump's inauguration, the star of upcoming ABC miniseries of When We Rise, Rosie O'Donnell, has revealed a new plan to stop him: martial law.

On Wednesday, O'Donnell urged the President Obama to implement a military government that would suspend all laws in the United States until Trump is cleared from any allegations of involvement with the Russian hacking scandal.

"I FULLY SUPPORT IMPOSING MARTIAL LAW – DELAYING THE INAUGURATION – UNTIL TRUMP IS "CLEARED" OF ALL CHARGES," tweeted the actress.

O'Donnell then fired off a number of further tweets, calling Trump "mentally ill," claiming he's guilty of treason, and retweeting a Twitter user who's spreading an unsubstantiated 35-page dossier (published by BuzzFeed on Tuesday) alleging the President-elect had contacts with Vladimir Putin during the campaign and engaged in bizarre sexual acts.
Firstly, I'm guessing Rosie missed the part where we all laughed at how fake the BuzzFeed "intel" was (see Even Liberal MSNBC Slams BuzzFeed: "You Just Published Fake News!"). Busy life she leads. Lots of... whatever she does... to do.
The irony of it all? Rosie wants to prevent a so-called 'fascist' from taking office. By creating a fascist state.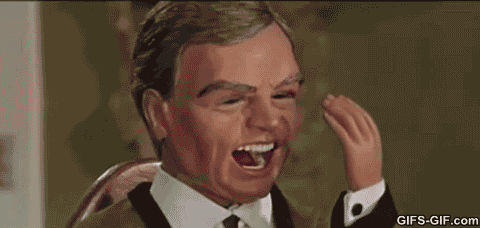 This nonsense is funnier than any joke to have ever been uttered from O'Donnell's embattled jawline. For obvious reasons of course. Leftists seem big on freedom and tolerance, so long as it doesn't apply to the people they disagree with (see College Threatens to Arrest Free Speech Advocates. Lets Socialist Protesters Slide...). While this desperation is uber predictable, it's still worthy of all the chuckles.
In a strange twist of fate, celebrities behaving like morons is more entertaining to us than they'll ever know...
NOT SUBSCRIBED TO THE PODCAST? FIX THAT! IT'S COMPLETELY FREE ON BOTH ITUNES HERE AND SOUNDCLOUD HERE.