Report: Hillary Physically Abuses Bill Clinton
October 05, 2015
Roger Stone's new book The Clintons' War On Women sounds like it's geared to, besides take down Hillary Clinton, debunk the leftist talking point of there being a "war on women." However, it sounds like her war on "Slick Willy" might be the most interesting part...
She's on a mission to be a softer, warmer, funnier candidate — but according to a new book, the real Hillary Clinton is so volatile and prone to violent outbursts that she terrorizes staff, Secret Service agents and even her own husband.

"Hillary Clinton has a long history of being domestically violent with Bill," Stone writes. "Hillary has beaten Bill, hit him with hard objects, scratched and clawed him, and made him bleed."

"Much of what transpired . . . was plainly audible to Secret Service and household staff members down the hall. In the past, Hillary had thrown books and an ashtray at the president — both hitting their mark . . . Hillary slapped him across the face — hard enough to leave a red mark that would be clearly visible to Secret Service agents when he left the room.
Before anyone comments, let's remind you that domestic abuse is never funny.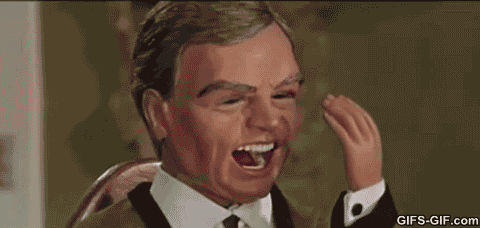 Stop that. It's not...
Ok, so it's a little funny.
But it's only funny until you realize that this narcissistic sociopath may be the next President of the United States. If she's willing to abuse her own husband, how do you think she'd treat her country?