Each day we overwhelm your brains with the content you've come to love from the Louder with Crowder Dot Com website.
But Facebook is...you know, Facebook. Their algorithm hides our ranting and raving as best it can. The best way to stick it to Zuckerface?
Sign up for the LWC News Blast! Get your favorite right-wing commentary delivered directly to your inbox!
Articles
Rashida Tlaib Calls for Supporters to go on Hunger Strike to Abolish ICE
April 21, 2019
You might be familiar with newbie lefty douchemeister, Rashida Tlaib. She's the one behind "impeach the motherf***er," when referring to the Donald. Well, Tlaib isn't too keen on ICE existing, and she's calling on all him peeps to say no to food until her demands are met.
Yeah, really:
Rep. Rashida Tlaib (D., Mich.) urged her supporters to join her in a hunger strike to push for action to "shut down" U.S. Immigration and Customs Enforcement (ICE), arguing the radical push to abolish ICE can't be achieved by Congress.

Tlaib, headlining a Detroit fundraiser this past weekend for the Michigan Coalition for Human Rights, complained of colleagues who are constantly "policing" what she says and lack willingness to embrace bold stands such as abolishing ICE. She called on her activist audience to join her in a hunger strike at the border.
"Illegals should be able to cross into the U-S-of-A without fear of being caught. Hey hey! Ho ho! Ice has really got to go! Until it happens, our pieholes will be closed for business."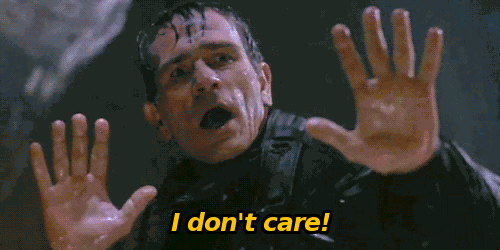 Sorry, but I fail to see how lefty douchenozzles forgoing a few meals is gonna turn anyone against ICE. Our heartstrings aren't gonna be tugged into submission by a handful of lefties' growling tummies. Besides, judging from the look of many leftists, I'd say they could handle to skip a meal or two.
The left is hellbent on nixing borders entirely. This way, they can get more votes usher in a new era of "tolerance" and "inclusion." If a few American peeps have to bite it along the way, so be it. Those 'Muricans' red red kroovy is a small price to pay for being at the forefront of wokeness. Pathetic.