Each day we overwhelm your brains with the content you've come to love from the Louder with Crowder Dot Com website.
But Facebook is...you know, Facebook. Their algorithm hides our ranting and raving as best it can. The best way to stick it to Zuckerface?
Sign up for the LWC News Blast! Get your favorite right-wing commentary delivered directly to your inbox!
Politics
Rashida Tlaib Claims she was Angry at Americans After 9/11
April 26, 2019
It would appear Rashida Tlaib's IQ makes Forrest Gump look fit for MIT. Or maybe the malnourishment from her anti-ICE hunger strike is getting to her head. Those are the only two explanations I have for this colossal brainfart. Rashida is pulling the victim card and claiming Americans made her fear for her life after 9/11.
See for yourself:
"I was probably my second year in law school when 9/11 happened," Tlaib said. "And I was — I was really terrified of what was going to happen to my husband, who's only a green card holder at the time."

"I immediately called my brothers and told them to be very careful who you hang out with, telling my sisters, you know, just be real careful out there, and being really afraid of my fellow Americans," she admitted. "It really pushed me to be more involved, and I got really curious and really angry.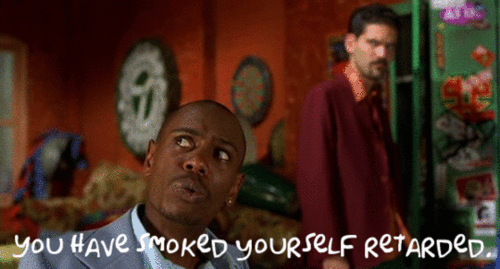 Yep, we were out of line for being so paranoid. You know, after Tlaib's fellow adherents to the religion of peace "evangelized" to us with those 767s. I mean, it's not also like Muhammad fangirls haven't given us a bajillion other reasons to be wary of them since then.
Rashida here is trying so hard to assume the victim role. Except, apart from a few dirty looks at the airport, there was no oppression of Muslims after 9/11. It's not like we rounded up Muslims and put them in internment camps. After all, there wasn't a Democrat in office at the time.
If Tlaib wants us to lower our guard around Muslims, reforming Islam would be a good start. You know, instead of pretending like Islam is progressive and we're the douchenuggets in need of changing. Statements like this one and her colleagues brushing off Islamic malarkey as "some people doing something" isn't going to win us over to Rashida's cause.
Speaking of progressive Islam: