Each day we overwhelm your brains with the content you've come to love from the Louder with Crowder Dot Com website.
But Facebook is...you know, Facebook. Their algorithm hides our ranting and raving as best it can. The best way to stick it to Zuckerface?
Sign up for the LWC News Blast! Get your favorite right-wing commentary delivered directly to your inbox!
Articles
Rahm Emanuel Wants Jussie Smollet to Pay Up After Investigation
March 28, 2019
Chicago Mayor Rahm Emanuel is not pleased that hate hoaxer Jussie Smollett had all charges against him dropped. Now he's signaling he'll send Smollett a bill for all the charges incurred during the investigation of Jussie's "hate crime."
Mayor Rahm Emanuel: "My recommendation is when [Jussie Smollett] writes the check, in the memo section he can put t… https://t.co/cPETxkVEja

— The Hill (@The Hill) 1553796900.0
"He is charged with 16 counts for creating a hoax about a hate crime. He walks out, says, 'I'm innocent.' They say, 'No, he's guilty, the police work was good,'" Emanuel said.

"Now, you can't be both on the same case. So to me, was he or was he not guilty of a hoax, or was there a hate crime committed? Yes or no, it's a very simple question," he added. "There's no sense of contrite. No remorse."
No, because Jussie is a narcissistic ass. How crappy do you have to be for Chicago's mayor -- Chicago being the corruption capital of the nation -- to call you out for your degree of terrible.
"The police are right now finalizing the cost that was used of police resources to come to the understanding that in fact this was a hoax," he said.

"We will then send a letter to Jussie Smollett and his attorney trying to recoup those costs," Emanuel said, adding that the actor's $10,000 bond didn't "even come close to what the city spent in resources."
Whether or not Rahm Emanuel will follow through, that's yet to be seen. But dear God I hope he does, and I hope we see the investigation bill, with line-item call-outs.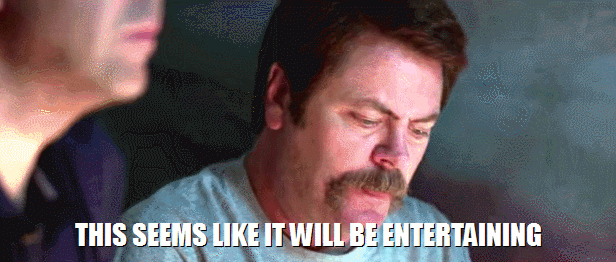 Jussie Smollett got off in a clear case of injustice. There's a mountain of evidence, including a handwritten CHECK, tying Smollett to faking a hate crime. The great losers in all this is absolutely everyone. Especially people who are actual victims of a hate crime and will be further scrutinized thanks to Smollett's selfish actions. Watch: WATCH: Charles Barkley on Who Really Got Screwed Over by Jussie Smollett.
Let's talk about something else that sucks: the Green New Deal.
NOT SUBSCRIBED TO THE PODCAST? FIX THAT! IT'S COMPLETELY FREE ON BOTH ITUNES HERE AND SOUNDCLOUD HERE.