Each day we overwhelm your brains with the content you've come to love from the Louder with Crowder Dot Com website.
But Facebook is...you know, Facebook. Their algorithm hides our ranting and raving as best it can. The best way to stick it to Zuckerface?
Sign up for the LWC News Blast! Get your favorite right-wing commentary delivered directly to your inbox!
Articles
Politico Op-Ed Claims Trump is Making Leftist Comedians 'Conservative'
June 16, 2019
Leftist "comedy" is weaker than a soy boy in the midst of a gender swap. This I don't have to tell you. Though, now even other lefties are starting to take notice. Just have a look at this op-ed from Politico on the matter:
There's no greater threat to the liberal establishment than Donald Trump. And in the past three years, something about comedy has shifted.

Like the red meat at Trump's rallies, it was pitched to the base, satisfying in the way that calling someone a "libtard" feels for people on the right; less a wry observation than a hard push back against a persistent enemy or a looming threat. If Trump has changed the tone of the presidency, he's done the same for TV humor, creating a kind of insult comedy for the Resistance: less subtle, less civil—and, strangely, more conservative.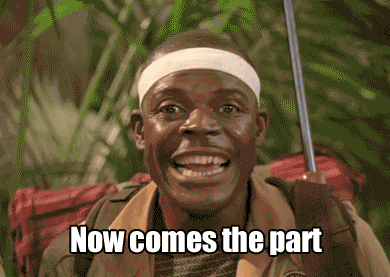 In a roundabout way, Politico is trying to say "conservative" equals unfunny and full of rage. You know, seeing as we're "phobic" of everything and whatnot. Methinks the left is simply realizing for the first time their side's comedic ways are rife with suckage and they're trying to pass the blame.
Actually, lefty "comedians" are the same as they always were. Minus the smug grins on their faces. The left's idea of chuckles has long been calling non-lefties stupid and pushing their agenda. The only difference now is they're not quite as gleeful. Losing the s**t out of an election will do that to you.
The truth is comedy currently sucks because of politically correct ninnies. Also, the left's inability to not be whiny soy weaklings long enough to dish out a couple of kneeslappers. If they're looking for somebody to blame, they need only to find the nearest mirror.
Speaking of political correctness in comedy:
NOT SUBSCRIBED TO THE PODCAST? FIX THAT! IT'S COMPLETELY FREE ON BOTH ITUNES HERE AND SOUNDCLOUD HERE.