Each day we overwhelm your brains with the content you've come to love from the Louder with Crowder Dot Com website.
But Facebook is...you know, Facebook. Their algorithm hides our ranting and raving as best it can. The best way to stick it to Zuckerface?
Sign up for the LWC News Blast! Get your favorite right-wing commentary delivered directly to your inbox!
Articles
Pledge of Allegiance Nixed by Minnesota City Council for 'Inclusion'
July 01, 2019
Just when you thought lefties couldn't get any more left, they go and do something like this. A city council in Minnesota is removing the Pledge of Allegiance from all of their meetings. All because they don't think it's inclusive enough:
The St. Louis Park City Council voted June 17 to get rid of the Pledge of Allegiance at its meetings to make sure all residents felt comfortable attending, and people throughout the nation are accusing the city of not being patriotic.

"We've had some racial equity initiatives going on in the city of St. Louis Park for awhile where we're trying to get more diverse communities and historically less engaged communities to come and participate in our public process," he told the Star Tribune. "Given the current Washington politics that are going on now, there's a lot of people that are afraid of our government, and we worry about that."
You know, I'd love to hear lefties give their reasons for why "liberty and justice for all" isn't an inclusive enough phrase.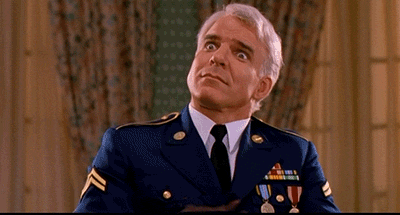 You know you've gone off the lefty deep end when the Pledge of Allegiance is enough to trigger you beyond belief. As if liking America is somehow "problematic." If the U-S-of-A isn't inclusive enough for these folks, they're more than welcome to pitch their tents elsewhere.
I'm not gonna go all Toby Keith on you and ramble about boots in asses over this slight. Though, I'm also not gonna say doing such a thing isn't douchetastic as hell.
Let's be real here. The left is chock full of anti-American dickweeds. Anything short of outright disdain for all things USA is unacceptable to them. Though, no amount of lefty whining is gonna make me dislike the land of the free.
While we're on the subject: