Each day we overwhelm your brains with the content you've come to love from the Louder with Crowder Dot Com website.
But Facebook is...you know, Facebook. Their algorithm hides our ranting and raving as best it can. The best way to stick it to Zuckerface?
Sign up for the LWC News Blast! Get your favorite right-wing commentary delivered directly to your inbox!
Politics
Nancy Pelosi Claims Trump is Using Census to 'Make America White Again'
July 09, 2019
You might have heard a bunch of lefties whining about the proposal for a citizenship question on the census. Trumpy would like very much to know who is a citizen in 'Murica and who isn't. Lefties would rather us leave that stone unturned. According to Nancy Pelosi, this is a plot by the Trumpster to "make America white again."
Seriously:
Speaker

Nancy Pelosi

(D-Calif.) argued Monday that

President Trump

's push to include a citizenship question on the 2020 census is an effort to "make America white again" in an adaptation of his campaign slogan.

Pelosi, like other critics of adding the citizenship question to the 2020 census, argued that it could result in racial minorities being undercounted so that legislative maps can be drawn more favorably for Republicans.

"They want to make sure that people, certain people, are counted. It's really disgraceful. And it's not what our founders had in mind," Pelosi said. "What they want to do is put a chilling effect so certain populations will not answer the form."
Yep, such a query would be totally racist.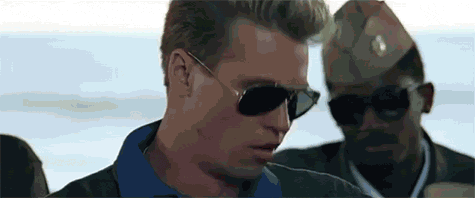 Call me crazy, but it sounds to me like Nance is worrying about not being able to pump up the Democrats' numbers. Even though some of the people filling out those districts might be trespassers.
Here's a crazy idea. Illegals have no right to be here. Asking someone's citizenship status is well within the realm of reasonable inquiry. If a person who fills out the census form is here without permission, we politely give them a ride back to their country of origin. If they're legal immigrants, they have nothing to worry about. Seems fair to me.
Contrary to the left's beliefs, not everything is racist. An unwelcome Canuck would be in the same boatICE van as Hispanic illegals. The point is ensuring people play by the rules. Plain and simple.
NOT SUBSCRIBED TO THE PODCAST? FIX THAT! IT'S COMPLETELY FREE ON BOTH ITUNES HERE AND SOUNDCLOUD HERE.