Okay Lady Athletes, Here's How to Deal with Transwomen in Your Sport
October 21, 2019
This post is for my lady athletes who work their fannies off to be the best in their fields, only for some fugly dude in a dress to squash their dreams. Before I can get to my point quickly, I'm afraid I must hit some standard disclaimers.
Just as some women, especially third wave feminists, can be insufferable screech piglets, so can some men be boastful ego tornados, sucking all kinds of attention and leaving destruction in their wake. No man epitomizes this negative male stereotype quite like a transwoman (ahem, a MAN) athlete who insists it's "her" human right to compete with ladies.
Ladies have lived with the understanding -- nay fact -- that men are physically stronger than us since forever. Boys taunted us for not being as strong. Boys insisted they were better at everything because they were stronger physically. Those boys grew into men who mock and ridicule women for being weaker and thus, inferior to men in even non-physical endeavors. If you've ever wondered why some women, especially feminists, champion things like female sports, fictional female heroes, or want women to dominate in male fields, much of it (in my opinion) stems from this reality of growing up as a girl with a handful of jerk boys. Which isn't to say all boys or all men are sexist fudgepackers. But some certainly are, and they're quite a vocal bunch, just as feminist man-haters are a vocal bunch.
Okay? Okay.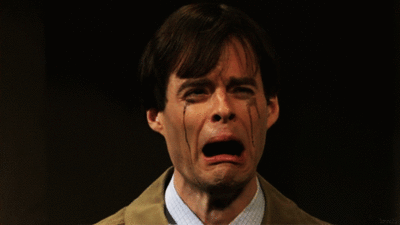 The competitive drive isn't a male-only trait. Plenty of girls want to stretch themselves and find their limits, if not go beyond what they think they can do, in athletic competitions. Hence female athletics. Whatever the result, the concept of female athletics was to be a space for women to compete with other women.
But for some guys, that just wasn't acceptable. Enter the losers: transwomen.
Transwomen athletes are usually men who couldn't hack it in male sports, but want to win. Go ahead, search these transwomen's athletic records when they were just dudes and tell me I'm a transphobe. So these bros say they're women and join up with the girls. They don't form a trans league of their own. No, they insist they're women and want to compete as women. Screw every single lady who can't compete against them. Left unchecked, they will fundamentally destroy female athletics. Read: Transwoman Cyclist Takes Gold in Female Championship Event, Disses Silver Medalist.
Unless women take a stand. Right now.
I've waited for a prestigious male athlete to address this controversy, to "hold other men accountable" and have come up empty. If there's a male athlete, or heck, even a coach, who's condemned transwomen crushing female athletes, please make him known to me. Thus far, I know of no male athlete who's called this for what it is. But major kudos to Joe Rogan for speaking out against it on his podcast.
If men aren't going to hold men in dresses accountable, then it's up to the ladies to hold these men accountable. By boycotting your sport.
If men are going to compete as women, the division ceases to be a woman's division. The minute a man enters the competition as a woman, every single women should walk out.
Before you poo-poo the idea, hear me out.
The first hurdle is addressing transgender athletes who want to win. If female athletes remove that possibility by not competing, these men will win nothing. All these guys will do is pedal around the ring alone. Box against no one but himself. Weight-lift completely solo. Play on the rugby field like sad, fat incels looking for the buffet.
Is this going to be a hard sacrifice? Absolutely. But because men are physically stronger, despite pumping estrogen into their bodies in order to compete as women, these guys are likely going to win against women anyway. So take that from them first. Remember, female sports were for women only. Until these ball-sacked broads ruined it.
Secondly, it's time to unite against these guys by staging massive walkouts. Women sticking together to combat shit men is pretty much second nature. If you learn a transwoman is set to compete on the opposing team, don't play, but explain to coaches, networks, school administrators why you're not competing: because the game is now rigged against women and for men. Make a stink. A loud, smelly, public stink and stick together.
Thirdly, we need prominent athletes, male and female alike, to speak out against what's happening. Right now one of the biggest advocates for female athletics is a high school girl. A high school. Girl. Let that sink in. Watch High School Girl Beat by Transgender Athletes Speaks Out. Martina Navratilova was quite outspoken for a bit until she got slammed by her own pet group. Read LGBTQ Sports Group Drops Martina Navratilova For Saying Transwomen Are Cheaters. Which was the intent of the campaign against Martina: to silence opposition. But other athletes need to speak out here. Time to be brave. Form some alliances amongst yourselves, then fight for your fellow athletes. Mob outrage is fake. Cancel culture is puffed up. A contingent of athletes speaking out can derive strength from each other against the internet mob of transgender fuglies.
If we continue down our current path of transgender women in female sports, female sports will die. Ladies, it's up to us to save our leagues. Who's in?