Each day we overwhelm your brains with the content you've come to love from the Louder with Crowder Dot Com website.
But Facebook is...you know, Facebook. Their algorithm hides our ranting and raving as best it can. The best way to stick it to Zuckerface?
Sign up for the LWC News Blast! Get your favorite right-wing commentary delivered directly to your inbox!
Featured
Okay Conservatives, Time to Make 2020 the Year of Action
January 01, 2020
2020 should be the year you, the person reading this post, takes action. What do I mean by that? Instead of hitting like on a post, instead of just sharing a story you find inspiring, triggering, or whatever, rather than leaving a comment or a rant somewhere on social media, you need to get off your bottom -- which I'm sure is spectacular -- and waddle into the real world and do something that matters. As satisfying as it may feel to double tap for the love button on Instagram, as tempting as it is to scroll through angry comments on Facebook, these actions move the needle not at all.
As you may have already gleaned, there's a bit of tough love in this New Years Resolution post, but only as a way to elevate. Bear with me, I promise it'll end on a high note. I also need to issue the standard disclaimer that everyone of us, myself included, is a hypocrite. We all say, we don't all do. Okay? Okay.
People spoiled in first world ways, as we all are, have a tendency to bitch and complain. I've been working in conservative media for four and a half years, and can tell you "outrage" isn't just a leftist problem, it's a people problem. A spoiled people problem. We live during one of the most prosperous times in human history, and as such, we've grown rather soft. All of us. But complaining does jack squat if you're just preaching to an approving choir in your little bubble. Which is exactly the kind of practice which has inspired this lecturing prose.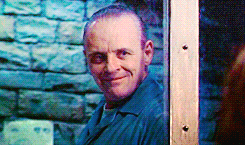 Two times in 2019, two friends ranted about property taxes. One had a solution to deal with these rising property taxes: move to Idaho (which, by the way, has a high income tax, but that's for another time). The other friend didn't have a solution other than to just complain about how unfair it was she and her husband paid so much in property taxes when they did their community a service by keeping their property rural rather than developing it.
In both scenarios I raised my pompous little lecture finger and said "Take this rant to a county meeting where it matters and DO SOMETHING to change it. Make sure you record the conversation should there be a viral moment which might inspire others to do the same." Like this guy: WATCH: Seattle Man Scolds Rude, Elitist City Council 'What a Sad Commentary.'
Because here's the deal, conservatives. When the going gets tough, I've noticed we do one or two things: bitch and retreat.
Live look at social media right now
Recently, a transgender won a school victory allowing him and his fellow transgenders to change with the girls in the girls' locker room. Check out the story here: School Allows Transgenders into Girls' Locker Rooms. Trans Student Celebrates, Girl Fights Tears. Here are girls who are actual victims of the worst kind of boys. I wondered where the hell the dads were. Where are the brothers? Where are the men to rescue 2019's version of a damsel in distress? So I asked social media for some answers -- what would you do if this happened at your kids' school? The resounding answer was "pull out of this school."
Not fight it. Not address it. Pull the kid out of the school. Otherwise known as retreat. Or to put it in a more triggering term, run away.
Look, I get it, as humans we all take the path of least resistance. If there are multiple options, we all go with the easier one which provides immediate relief and safety. Why fight a school board when you can just pull your daughter out and school her yourself, thus removing her from the threat promptly? Understood.
But you know what the left doesn't do? Retreat. The left advances. They do not just allow the right to run away to live their lives in peace, they follow you and force their ways upon you and yours.
Case in point, the entire State of Texas is projected to flip blue. It came within two points of electing dirt-eating Beto O'Rourke over the conservative stalwart, Ted Cruz. Why is it slated to flip from its current purple to blue? Leftists are moving in for jobs, opportunities, and to escape the rising costs of California and bringing their liberal policies with them.
What are conservative Texans doing to ensure Texas doesn't flip? You've got me. What will liberals do to flip Texas? Advance their leftist agenda, which they do wherever they go, even if they're retreating a state they helped turn to a liberal wasteland.
Human beings have always fled bad times when the possibility to flee is available to them. There are plenty of good reasons to leave one place for another, don't misunderstand. Texas has a booming economy and is developing like crazy. We're experiencing a similar phenomenon in Seattle, Washington, where space is a real issue. A better lifestyle, more opportunity, a lower cost of living, these and others are reasons people up and move. Understood. Okay? Okay.
But far too often conservatives offer "just move" as a way to deal with encroaching leftism. As already stated, the problem is the left moves too. How much ground, physically and figuratively speaking, are conservatives willing to cede before we say "enough"?
In the times of yore, "just move" was the only option. Fighting the system just a few hundred years ago in Europe had pretty catastrophic results: life in prison, execution, banishment, genocide. Hell, not even a hundred years ago if you look at Germany, Russia, or pick your Middle Eastern cesspit.
In those cases, GTFO is the only real choice. Fair?
But in the United States of America, what's the worst thing that can happen to you for speaking out against transgenders in girls' locker rooms/sports, rising property taxes, or some liberal nut trying to limit your gun rights?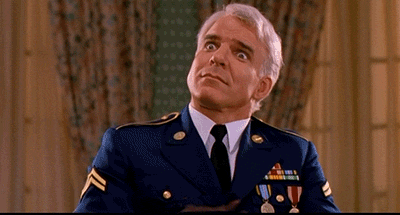 Speaking of which, have you been paying attention to Virginia? There's fights in them there hills. And I fully admit I haven't been doing enough with this platform to bring enough attention to it. See? I am a hypocrite!
The real risk is speaking out against transgenderism since the left has done such a stellar job of spinning intimidation. But what are you risking? Your reputation? Yes. Your ability to make a living? Quite possibly. Your life? No. By the way, based on the hatred of trannies bullying everyone else, you would have a shit ton of support fighting it. Trust me, I see the analytics every time LWC.com pushes a story about a bullying transgender. Y'all hate it. All it takes is a few brave soldiers to lead the way, but I promise you'd have legions of followers ready to go to battle with you taking charge. Power in numbers, and the numbers are there.
Donald Trump is a popular figure among many conservatives because he doesn't take guff. He fights back. He does something. It feels great watching him fight back. Steven Crowder's Change My Mind videos slaughter social media's algorithms. Because Steven Crowder is out there changing minds just by having conversations with real people. He is moving the needle.
Watching Donald Trump, Steven Crowder, Ben Shapiro, pick your figure you enjoy watching owning the libs, is great. But it should be a mere starting point, a way to inspire you to get off your ass and make some changes yourself.
Yes, voting is important. Absolutely. Yes, consuming the news, watching what the left is doing, learning how the enemy works is key. One hundred percent. But what are you doing with the knowledge you're acquiring? Complaining to your echo chamber? Moving to somewhere cheaper, more conservative, and likely uglier? *waves to Dallas and surrounding suburbs*
The friend of mine who offered "move to Idaho" for increasing leftism in Washington recently took action. She learned there was a movement afoot to repeal proposition 1639, an anti-gun rights measure recently passed in Washington State. She gathered petitions and got signatures. A bunch of them. She asked everyone for signatures, then asked those who signed if we knew of others who would also sign. No griping, no wringing of hands and gnashing of teeth. This chick went out there and did.
A lot of attention is given to national politics. It can be daunting to look at all we have to fight and wage our battles. But we need to approach our cultural and political fights like weight loss, or tidying up our homes: start small, start local, affect change where we can, how we can.
I'd wager your city or town is doing something you hate or at least find irritating. Are you going to county meetings that are always open to the public? If not, why not? If you're waiting (or praying) for someone else to do it for you, don't. Do it yourself. Why not you? Why is someone else more capable than you are? AOC is a congresswoman from New York. She's an idiot. I'd wager everyone reading this right now is ten times smarter than she is, so why aren't you trying to change politics at the local level?
If you hear something displeasing in one of these county or city meetings, speak up. What's the worst that can happen, really? Ask questions. Voice your opposition. Have someone recording you in case you have a viral moment, and if you do, put that on social media and BLAST IT. Heck, if it's really good, tweet it to me and I'll blast it. Your action will inspire others to take action.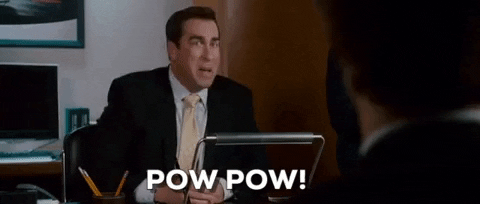 There's always the option of taking local change more seriously and running for office. This option isn't appealing to conservatives who'd rather make a decent wage, provide for their families, and be left alone. Okay, fine. How's that working out for you? Are you being left alone? Are you happy with how your city, county, or state is being run? Maybe if you're not in a position to run for local office, a retired friend or parent is. Again I ask, what makes you think the people in office are any smarter or more capable than you or that retired rabble-rouser you know?
I'll conclude this long call to action with a little reminder: the United Kingdom, a socialist and liberal bastion of crap policies, voted twice to leave the European Union. Once in the first Brexit vote, and again in the recent elections where the conservatives kicked ass. If the socialist Brits are capable of swinging the entire country in just a few years, you really think the left in America is undefeatable? Hell no. They can only keep taking victories if conservatives do nothing and/or "just move."
Logic, science, morality, and human happiness are all on our side. Conservatives have the winning platform. So why not use it and start taking the country back, one tiny bit at a time. Donald Trump shook up politics in a big way. He is an imperfect man, an imperfect politician and he's, at least for the time being, killing it.
Why can't you?