Each day we overwhelm your brains with the content you've come to love from the Louder with Crowder Dot Com website.
But Facebook is...you know, Facebook. Their algorithm hides our ranting and raving as best it can. The best way to stick it to Zuckerface?
Sign up for the LWC News Blast! Get your favorite right-wing commentary delivered directly to your inbox!
Politics
Barack Obama Makes Surpringly Good Points About Immigration Standards
April 09, 2019
Many of us on the right would prefer for America to be more discerning about who we let in. Typical of lefties, upon hearing we want immigration standards, they launch into a flurry of insults. "You're just a racist, sexist, (insert leftist protected group)ist."
Well, get ready for this. Barack Obama, yes that Barack Obama, gave a speech wherein he stood up for our position. I kid you not.
Urging those in the crowd to view those who expressed opposition to immigration with empathy, Obama said: "We can't label everyone who is disturbed by migration as racist.

"If you're going to have a coherent, cohesive society, then everybody has to have some agreed-upon rules. And there are going to have to be some accommodations that everybody makes. And that includes the people who are newcomers. The question is, are those fair?" Obama said.

"Should we want to encourage newcomers to learn the language of the country that they're moving to? Of course," he continued.
Well golly, my mind is blown.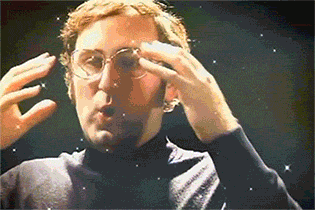 I never thought I'd say this, but Barry's right. There's nothing racist about us wanting to import law-abiding folk whose values are compatible with the ones we have here in the U-S-of-A.
Too often, lefties jump straight to the "you're a racist, sexist, homophobic, ninnymuggins who kicks puppies" card if you support any immigration policies besides open borders. Those lefties completely miss our point. Melanated or not, if America brings in peeps who don't share our values, it's gonna be a bigger disaster than Baby Geniuses 2: Super Babies.
At least Obama can admit having immigration standards is not inherently racist. If even a lefty douchemeister like Barry can understand such a concept, maybe there's still hope.
Since we're talking immigration:
NOT SUBSCRIBED TO THE PODCAST? FIX THAT! IT'S COMPLETELY FREE ON BOTH ITUNES HERE AND SOUNDCLOUD HERE.