Each day we overwhelm your brains with the content you've come to love from the Louder with Crowder Dot Com website.
But Facebook is...you know, Facebook. Their algorithm hides our ranting and raving as best it can. The best way to stick it to Zuckerface?
Sign up for the LWC News Blast! Get your favorite right-wing commentary delivered directly to your inbox!
Articles
New York Times Compares Nice Houses to Slave Plantations
May 06, 2019
We're living in a time where everything is racist. If you use French's mustard on your sandwich, you're perpetuating racism. Because 200 years ago, the owner's great-great-great-great-grandfather gave an African American person of color a dirty look on the street. In that same fashion, the New York Times is trying to claim nice houses going up in diverse neighborhoods are basically slave plantations.
See for yourself:
Some of the new homes in Raleigh's gentrifying South Park neighborhood look angular and modern, a stark contrast to the shotgun homes and side-gabled houses that date to the early 20th century and that have earned the area a historic designation. Other renovated properties were stripped down to their bones and rebuilt — taller, larger, more colorful, with fenced-in backyards.

A few new homes rise high above the modest, single-story properties around them. Those houses, some longtime residents lament, feel so large that they evoke plantation homes, complete with second-story porches an overseer might use to keep an eye on the black residents nearby.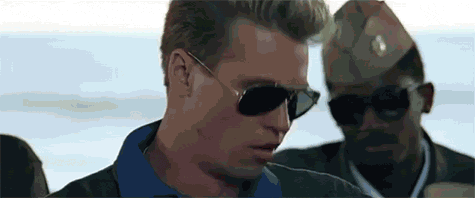 Yep, having a house with a balcony might as well make you the guy with the whip in Roots. You're just a bad person. For having the audacity to buy a nice house. Shame on you.
It'd be one thing if these houses were in the shape of swastikas. I've never anything remotely racist about the layouts of houses. I wonder if the New York Times would be so kind as to tell us which square footage is the threshold for being a bigot. Is it anything over 2,500 feet? I needs to know.
I guess not even architecture can escape the scourge of identity politics. We have here yet another example of the left trying to find racism where there is none. So, be careful the next time you design yourself a house. One wrong move and you'll have to carry the title of racist ninnymuggins for all of eternity. Pathetic.
NOT SUBSCRIBED TO THE PODCAST? FIX THAT! IT'S COMPLETELY FREE ON BOTH ITUNES HERE AND SOUNDCLOUD HERE.