HIDE YOUR CHILDREN! These French People Battling Over Nutella are Barbaric...
January 26, 2018
As French streets go up in flames, police are trying to restore order. Alas, there is no order, as the housewives of Paris come prowling to restock their chocolate stashes. Nutella is on sale in the marketplaces, and the riots can't be suppressed.
We all knew cocaine was the secret ingredient. Adds to the nuttiness.
The sweet spread, a blend of chocolate and hazelnut, set off bitter feelings after Intermarché slashed the price for a jar of Nutella from 4.50 euros to 1.41 euros — from $5.60 to about $1.75.

In at least three cases, police were called after customers came to blows in the frenzy for Nutella, according to Le Parisien. The newspaper adds that Intermarché expressed surprise at the chaos, and regret over the effects on its customers.

"At 8:15, there was already a waiting line of 200 people in front of the store," an employee at one Intermarché location tells Franceinfo.
Meanwhile, Paris is still flooding. Priorities.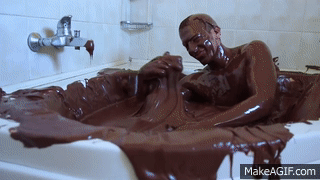 France right now.
It's like Black Friday for the French, or "Vendredi noir" in the native tongue. Vend for sale and noir for noir-more left. Instead of techies clamoring Best Buy for discounted TVs, the French have stay-at-home moms and fat foodie bloggers who rage for chocolatey spread.
When the store opened, that employee said, customers ran to snag their Nutella: "After a few minutes, the director had to intervene. He distributed one pot per person, next to a security guard. The pallet was empty after 10 minutes."
Gasp. How could they? Rationing Nutella to respectable women like they were socialists in a breadline.
Don't ye worry. There were only minor injuries from the riots. The gashes to these Frenchies' dignity, however, shall never be mended.
Flash mobs of leftist stupidity are more common than chocolate revolts. For example:
NOT SUBSCRIBED TO THE PODCAST? FIX THAT! IT'S COMPLETELY FREE ON BOTH ITUNES HERE AND SOUNDCLOUD HERE.