Each day we overwhelm your brains with the content you've come to love from the Louder with Crowder Dot Com website.
But Facebook is...you know, Facebook. Their algorithm hides our ranting and raving as best it can. The best way to stick it to Zuckerface?
Sign up for the LWC News Blast! Get your favorite right-wing commentary delivered directly to your inbox!
No Actually, it's Never 'Good Business' to Kill Babies
June 12, 2019
Perhaps there should be a series of columns titled "Things I shouldn't have to say but must." Leading them would be this one: Killing people isn't good for business. Unless, of course, you're a hit man, a professional assassin, or taking piles of money from an industry which makes a substantial amount of cash from killing the unwanted, the inconvenient and the unseen. Wait... maybe I stumbled upon something.
Earlier this week, 187 CEOs -- possibly unwittingly doing the bidding of Satan himself -- signed an open letter style full-page ad in The New York Times, stating the restrictions on killing people was bad for business.
Amazing to see so many incredible companies stand up & speak out in this full-page @nytimes ad #DontBanEquality https://t.co/OdPtshsA1n

— Allie Mullen (@Allie Mullen) 1560190675.0
"Restricting access to comprehensive reproductive care, including abortion, threatens the health, independence and economic stability of our employees and customers. Simply put, it goes against our values and is bad for business. It impairs our ability to build diverse and inclusive workforce pipelines, recruit top talent across the states, and protect the well-being of all the people who keep our businesses thriving day in and out."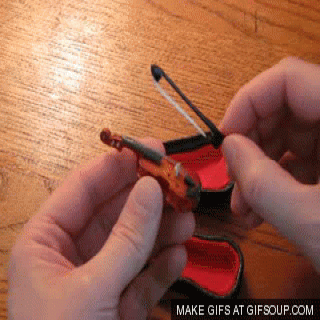 Here, allow me to translate that marketing spiel:
Simply put, not being allowed unfettered access to kill people we don't want in our lives at this very moment, is bad for business. Simply put, having to cross state lines to visit a clinic which will kill people we don't want in our lives at this very moment, goes against our bottom line. Traveling to another state where it's totally legal to kill people, at any time, for any reason, without question, impairs our ability to conduct business in the coldest, most efficient way we deem fit for our workers who should never think about anything outside of building our profits. Especially having or growing their families. As CEOs of some important companies and some not important companies, what is good for our workers is work, thinking about work, doing work, and being free of all distractions so they can continue working, thinking about work, doing work and being the best they can be... at work.
Change my mind.
But here comes the obvious point: killing people is never "good for business." If your business model depends on laws allowing you to kill people in order to do your best work, your best work isn't worth it. Nor are you good at your job. I'd like to think the majority of people can and do carry on with their work lives sans the need to snuff someone who accidentally gets in their way. In fact, adaptability, otherwise known as "rolling with the punches" is a great quality in a person, employed or otherwise. Frankly, I wouldn't want to work with someone who solves their work/life balance issues by hiring someone to kill a person who's hindering their life goals. Call me an old-fashioned fuddy-duddy.
What's good for business, then, is what's good for life: adaptation. Many if not all of the 187 CEOs who signed this abominable letter dripping with cold selfishness are likely experts on making things work regardless of what "obstacles" have fallen in their paths. What is good for business, and for life, isn't to eliminate thee most natural part of human existence because power-hungry CEOs want to virtue signal (that's the main reason, let's be real about it), but to incorporate life into their models.
What's good for business isn't death, but life.