Each day we overwhelm your brains with the content you've come to love from the Louder with Crowder Dot Com website.
But Facebook is...you know, Facebook. Their algorithm hides our ranting and raving as best it can. The best way to stick it to Zuckerface?
Sign up for the LWC News Blast! Get your favorite right-wing commentary delivered directly to your inbox!
Liberal Media
NICE! MAGA Teen Nick Sandmann is Suing Washington Post for Defamation
February 20, 2019
The biased, inflammatory news coverage of the Covington Catholic students resulted in threats against teenagers. Death threats. School shooting threats. All because blue checkmark leftists didn't like Nicholas Sandmann's hate. Which he channeled through a smirk. Also, the kids did absolutely nothing wrong (see Investigation Clears Covington Kids of Racism, Bigotry and the World-Ending Apocalypse and Covington Catholic School Receives HUNDREDS of Threats). So Sandmann is suing the Washington Post for defamation. To the tune of a cool $250 million dollars.
You totally just read that number as Doctor Evil, didn't you?
The Kentucky high school student at the center of a controversial confrontation with a Native American demonstrator at the steps of the Lincoln Memorial last month is claiming that the Post competed "to claim leadership of a mainstream and social media mob of bullies which attacked, vilified, and threatened Nicholas Sandmann."

The lawsuit filed Tuesday seeks $250 million in damages, which it notes is the same amount that the Post's owner Jeff Bezos paid for the newspaper in 2013.
"The Post must be dealt with the same way every bully is dealt with and that is hold the bully fully accountable for its wrongdoing in a manner which effectively deters the bully from again bullying other children," the lawsuit reads.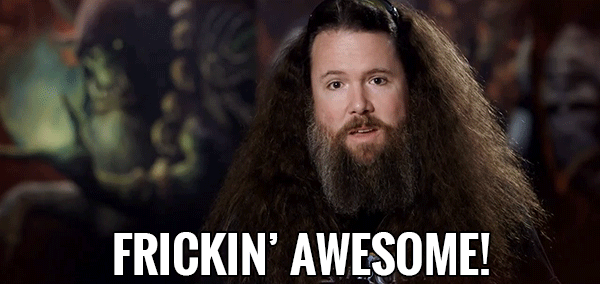 I'm not entirely sure why they are suing The Washington Post specifically. Unless it's just the first of many glorious suits to come. Gotta start somewhere, and that somewhere might as well be where Democracy Dies in Darkness brought by the Sandmann.
Whatever the reason, I hope Sandmann wins. If for no other reason than to send the message that "ORANGE MAN BAD" isn't a journalistic standard, and a paper of note or a paper of no note cannot and should not target innocent people, TEENAGERS no less, for their hatred campaign. All because they no likey The Donald.