Each day we overwhelm your brains with the content you've come to love from the Louder with Crowder Dot Com website.
But Facebook is...you know, Facebook. Their algorithm hides our ranting and raving as best it can. The best way to stick it to Zuckerface?
Sign up for the LWC News Blast! Get your favorite right-wing commentary delivered directly to your inbox!
Donald Trump
#NeverTrump Kingpin Rick Wilson Gets REKT by Domino's Pizza
June 16, 2020
There was a time when many of us on the right looked up to Rick Wilson. But his MAGA-induced descent into madness has been too difficult to watch (see DON LEMON AND CNN PANEL MOCK TRUMP VOTERS AS STUPID DUMB HICKS and THE GOP WANTS YOU TO KNOW CNN/DEMOCRATS HATE YOU [VIDEO]). There's not liking Donald Trump. There's hating Donald Trump. Then there's getting emotional at a pizza place for an eight-year-old tweet to someone who now works for Donald Trump.
You see, in November 2012, someone named Kayleigh McEnany had an enjoyable slice of Domino's Pizza. So much so that she tweeted the company about it. Whoever was running Domino's social media monitoring that night was appreciative and responded.
Now, anyone who says Domino's is better than NYC pizza should be disqualified from public life. NOT because of their political opinions, just because they obviously have some demons they need to work out. But, to each her own. It was EIGHT YEARS AGO. Yet, according to Wilson, it's time to cancel the pizza chain, over a tweet to Donald Trump's press secretary, EIGHT YEARS before she became Donald Trump's press secretary.
No, Domino's didn't kill their brand. But they did kill Rick Wilson.
Long story short, Rick is the Noid.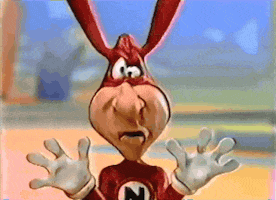 We've seen this movie enough to know that Domino's is probably going to be forced into apologizing for "normalizing" Trump. Hopefully they don't, or at least hold off for as long as they can. But for today, even though the pizza is inferior to any place in my neighborhood that has an Italian last name, I salute you, Domino's!
Mexican Wine Takeover!!! | Louder With Crowderyoutu.be
Need a quick laugh? Check out and subscribe to our CrowderBits YouTube channel for Louder with Crowder skits, opens, and parody videos!