Celebrity-feminist moonbats love making brain excretions about cultural "issues." Often after letting men use their bodies instead of their talent to get ahead in the industry (see Reese Witherspoon's Sexual Assault Account Confirms Hollywood's 'Rape Culture'). Last night's Self Righteous Spheres "Golden Globes" confirmed Hollywood is no longer interested in producing quality material. Now it's all about getting on the self righteous scoreboard.
Natalie Portman had something to say to the industry who offered her so many opportunities. Hint: it wasn't "Thanks," or "Let me buy you a steak and some whiskey."
COME THROUGH #NataliePortman. #GoldenGlobes pic.twitter.com/OkOk257Sti

— INTO (@Into) January 8, 2018
Panning to the audience, some fellow vajayjay hat supporters thought the comment was totes funny. Everyone else? Not so enthralled at blatant disrespect towards hard-working creatives.
Even though Hollywood elites are clawing at one another's "woke" jugulars, a few still value some semblance of real talent. As evidenced by the dismayed faces of the directors above. Meanwhile the mule on stage asked the horse, "Why the long face?"
The interwebs had some stuff to say about Natalie Pit-man's stinky response.
If you don't appreciate #NataliePortman's statement, you most likely are not a woman who's had to-do 3x as much as a man in her industry before she was recognized.

— Lola (@lolastakeontheW) January 8, 2018
Maybe Natalie Portman should put her money where her mouth is and direct a movie instead of making snide, arrogant, misandristic comments. #NataliePortman

— Brandon Orgeron (@brandon_orgeron) January 8, 2018
Instead of praising #NataliePortman you should be telling female directors to step up their game. Awards and nominations are not giving for best director based on the plumbing you were born with. #GoldenGlobes

— Jacob B (@Jacob_1111) January 8, 2018
Quick, think of one female director who produced a successful blockbuster this year. Too hard. Let's do an easier one. Think of a female who produced a bomb, independent film in 2017. Also too hard. Hmm. I'm sensing a pattern here.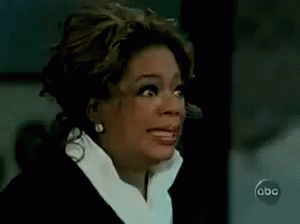 Equality will never be achieved on the notion of victimhood points for the plumbing down under. Equality is when men and women work on the same plane to produce outstanding products. Work should determine who gets a reward and pat on the back (or butt, this is Hollywood after all). Not someone's orientation, gender, or unicorn cult membership.
By the way, that unicorn-cult membership? Join now and you'll receive a free portion of outrage over issues as real as single-horned asses.
NOT SUBSCRIBED TO THE PODCAST? FIX THAT! IT'S COMPLETELY FREE ON BOTH ITUNES HERE AND SOUNDCLOUD HERE.