Each day we overwhelm your brains with the content you've come to love from the Louder with Crowder Dot Com website.
But Facebook is...you know, Facebook. Their algorithm hides our ranting and raving as best it can. The best way to stick it to Zuckerface?
Sign up for the LWC News Blast! Get your favorite right-wing commentary delivered directly to your inbox!
Nancy Pelosi admits to being a lizard person on CNN, gets called an "American Hero" by Soros
September 14, 2023
VOTE IN THE LWC 2024 GOP STRAW POLL! CLICK HERE!
Check in on your conspiracy theorist friend right now. Their brain may have melted. We've already put a welfare check in on Alex Jones. Them being right about SCHMOVID is one thing. Them calling the globalist push for digital ID and currency is another thing too. While considered a conspiracy theory, there was always a nugget of truth. It just so happens everything else wound up being exactly as they said too.
But this is too much. Nancy Pelosi admitted live on CNN that she is in fact a lizard person.
"I am more like a reptile and cold-blooded."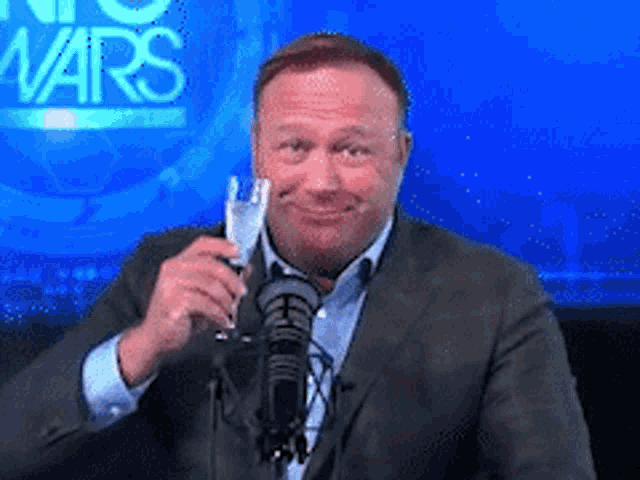 To make matters worse, she did it on the same day she met with Soros.
Alex Soros took over his dad's organization and, unlike George, is reported to be MORE into using his money to advance his political agenda.
Alexander Soros, who goes by Alex, told the Journal he is "more political" than his father, and that he expects to be embracing some different causes with the foundation, particularly voting rights and abortion rights.
Interesting that on the exact same day Alex Soros called Nancy Pelosi an, and I quote, "American Hero," the former speaker went on CNN and started to throw Kamala Harris under the bus. I'm not saying the two things are coincidental. I'm not saying the two things are not coincidental. I'm just saying... on the same day Nancy met with Soros she threw an unpopular Democrat on the bus.
Pelosi admitting to being a reptile, THAT is the more interesting development. We all assumed. It's not like she has a soil or anything. But what I'm curious about is all those times she has shorted circuited on camera. We had assumed it was because she was old as f*ck. Or because her face was more botox than it was genetic matter. Maybe it had seeped into her brain.
Instead of senility, maybe she had forgotten her human language at the time. It's exactly what you would expect would happen to a lizard person impersonating a human person.
If it's true that Nancy Pelosi is a lizard person, what next? Barack Obama has akshually been gay this entire time? We're entering a strange era.
><><><><><><
Brodigan is Grand Poobah of this here website and when he isn't writing words about things enjoys day drinking, pro-wrestling, and country music. You can find him on the Twitter too.
Facebook doesn't want you reading this post or any others lately. Their algorithm hides our stories and shenanigans as best it can. The best way to stick it to Zuckerface? Sign up for our DAILY EMAIL BLASTS! They can't stop us from delivering our content straight to your inbox. Yet.