Each day we overwhelm your brains with the content you've come to love from the Louder with Crowder Dot Com website.
But Facebook is...you know, Facebook. Their algorithm hides our ranting and raving as best it can. The best way to stick it to Zuckerface?
Sign up for the LWC News Blast! Get your favorite right-wing commentary delivered directly to your inbox!
Articles
Video: Nancy Pelosi Gets Screamed Off Stage by Protesting DREAMers
September 18, 2017
The featured star in your nightly mares has appeared in the daylight. Her voice is scratchy and her face resembles that of a prune stretched over a human skull. Guess who? It's Nancy Pelosi (see Nancy Pelosi Says Trump-Pelosi-Schumer Plan Isn't Amnesty. Except Yes it is. and Nancy Pelosi Compares DREAMers to Japanese in Interment Camps). The broad with a face to scare a thousand children was interrupted by a gaggle of screaming kids during a press conference on DACA. It was all so deliciously self implosive.
Pelosi looks like a child trying to be appreciative of a gifted cauliflower on Christmas morning. Enjoy.
A protest erupted on Monday at a press conference held by House Minority Leader Nancy Pelosi (D-Calif.) in San Francisco, according to local reports.

Pelosi was holding the conference with fellow California Democratic Reps. Barbara Lee and Jared Huffman to call for the passage of the DREAM Act, which would allow [DREAMers] brought to the U.S. illegally as minors to remain in the country.

The protesters who interrupted the conference were calling for a "clean DREAM act - one that didn't make concessions to Republicans on border security ..."

At one point, some of the protesters called Pelosi a "liar." Some of the protesters held signs reading "Democrats are Deporters."

Pelosi tried to take back control of the event, telling protesters, "You've had your say, and it's beautiful music to our ears," CBS reported. But the interruptions continued, and Pelosi was forced to leave.
Yeah, something tells me those cacophonous voices are not beautiful music to her ears. Her face says otherwise.
Here's her face from a different angle.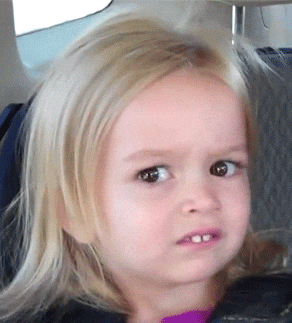 The best part of all this? These people are batting for the same team. This is the same explosive cannibalism we've seen from the left since last November (see Leftist Protesters Turn on DNC Chair. He Responds Hilariously).
Nancy, they're speaking to you. These are your people. This is your spawn. Enjoy the monstrous, entitled toddlers you've created. We'll be over here watching this video on repeat.
Here's a throwback to Pelosi's glory days. But those didn't exist.
NOT SUBSCRIBED TO THE PODCAST? FIX THAT! IT'S COMPLETELY FREE ON BOTH ITUNES HERE AND SOUNDCLOUD HERE.