MSNBC Guest Compares Climate Change to Space Alien Invasion
May 07, 2019
Once again, on the matter of climate change, lefties are proving to us they're nuttier than a Snickers bar. Just get a load of this MSNBC guest comparing climate change to a space alien invasion:
I know, I know. I mean, that's the thing, right? You look at it and you think this should be our great unifying moment, right? This is the moment when space aliens land with ray guns and are threatening all of us and we all band together like you see in the movies. This is it. And yet, that's not somehow happening.
Yep, climate change is totally like space aliens in movies.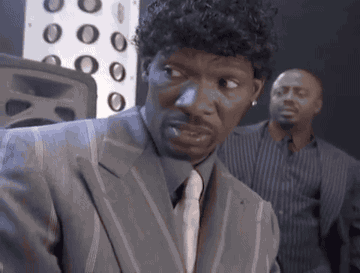 It's kinda hard for us to take these "existential threats" seriously when the left can't even decide what they are. Or when these doomsday scenarios are going to occur. Climate alarmists, like MSNBC guest guy, have all the same traits as a street-corner doomsday preacher. They predict the end times, then make excuses every time the predictions don't pan out.
"Sure, I've been wrong every other time but, uh, well I put a decimal point in the wrong place. I've been in touch with the climate gods and we've hammered it all out. The new date for total annihilation is, uh, twelve years from now. No doubt about it." Sure.
Look, if you're in favor of being a good steward of the earth, I'm fine with that. Working toward innovative means of generating power is a-okay too. Telling everyone they have to ban airplanes and cow farts or Independence Day is gonna play out, not so much.
If the left wants to convince people on being more environmentally conscious, over-dramatic doomsday claims aren't gonna cut it.
NOT SUBSCRIBED TO THE PODCAST? FIX THAT! IT'S COMPLETELY FREE ON BOTH ITUNES HERE AND SOUNDCLOUD HERE.