Each day we overwhelm your brains with the content you've come to love from the Louder with Crowder Dot Com website.
But Facebook is...you know, Facebook. Their algorithm hides our ranting and raving as best it can. The best way to stick it to Zuckerface?
Sign up for the LWC News Blast! Get your favorite right-wing commentary delivered directly to your inbox!
Politics
Meghan McCain Spanks James Comey: 'I think he wants to co-host The View'
April 14, 2018
Meghan McCain is making a habit of slapping around numpties (see Keith Olbermann: 'Trump is Worse than Bin Laden.' Meghan McCain Pummels Him). Her latest victim is James Comey, who's not doing himself any favors with his upcoming book of douchery. She sums up his pitiful grab for political attention in the clip below.
McCain reminded: "I have many problems with James Comey... On one side, he wants to be this stand up, 'I'm the head of the FBI, and apolitical, and I'm here for the FBI and national security,' and on the other hand, he is talking about the size of Trump's hands."

MEGHAN MCCAIN: He has made himself this highly political animal, and I will say there are great people who work for the Justice Department like you who are just doing it because they want to be public servants. I think James Comey wants his own late night show.

SUNNY HOSTIN: I don't agree with that.

MCCAIN: I think he wants to be a co-host on The View.
She has a point. James likes to flip back and forth between being neutral and the all-knowing arbiter of all that is political. Now he's releasing a "tell all" book in harping Hillary fashion. Cue the finger wagging and tears.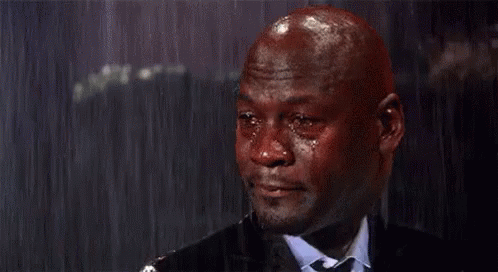 Meghan McCain and her honey badger don't care attitude is possibly the only reason we keep tabs on The View. That, and seeing if Joy Behar has attained her final form as the beast with seven heads yet.
Meanwhile, James Comey is getting his face rearranged by everybody with two functioning braincells and a camera in front of them. I'm looking forward to seeing who steps into the ring next.
NOT SUBSCRIBED TO THE PODCAST? FIX THAT! IT'S COMPLETELY FREE ON BOTH ITUNES HERE AND SOUNDCLOUD HERE.