Each day we overwhelm your brains with the content you've come to love from the Louder with Crowder Dot Com website.
But Facebook is...you know, Facebook. Their algorithm hides our ranting and raving as best it can. The best way to stick it to Zuckerface?
Sign up for the LWC News Blast! Get your favorite right-wing commentary delivered directly to your inbox!
Articles
MEDIA COLLUSION: White House Orders CBS to Keep Email Scandal Quiet...
October 07, 2016
Another email scandal? At this point, Democrats will just use smoke signals.
This story though is actually less about the email scandal, more about media collusion between the White House and CBS. Not a surprise, no, but confirmation you're not crazy--media and liberals are in bed with each other. Pass the cigars.
Emails obtained by the RNC and provided first to The Wall Street Journal show that the White House reached out to CBS's Face the Nation to ask that the topic of Hillary Clinton's emails be made off-limits during an interview of Secretary of State John Kerry, and that the White House believed CBS had agreed.
Well blow me down. The White House asked CBS to keep Cankle's email catastrophe off the cue card list when speaking with Secretary Long Face, and CBS agreed. Glad I was sitting down. Could've really hurt myself there.
Palmieri told Psaki that "between us on the shows… think we can get this done so he is not asked about email." Per WSJ, "that apparently referred to Mr. Kerry, who appeared in an interview on CBS's Face the Nation three days later."

A day later, Psaki emailed back apparently saying that she succeeded. "Good to go on killing CBS idea," she said. "And we are going to hold on any other TV options just given the swirl of crap out there." Sure enough, Kerry was not asked about the email controversy in the March 15 interview.
John Kerry: Horse's Backside
To be fair, we get wanting to protect John Kerry. He sucks at speaking words (see John Kerry Idiotically Claims Climate Change as Dangerous as ISIS… and John Kerry Says ISIS is 'On the Run'. Gets Checked by Jake Tapper). But riddle me this: would CBS ever make a deal with a Republican White House, to keep mum on a Republican cabinet member's scandal?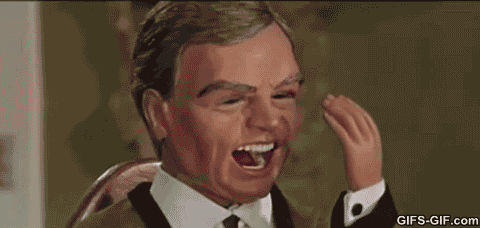 Of course not. The media, at least the mainstream, traditional media, is simply a wing of the Democrat party. When the White House says "Do this thing for us," the media falls over itself trying to get that thing done. Especially if that thing is protecting Perpetrator Pantsuit.
So no, this story? Hardly news. But it goes to evidence. The media isn't biased so much as it's just a branch of the DNC. They all know each other. They all love each other. They all think we're a bunch of mindless rubes who haven't a clue they're up to these kinds of back-door shenanigans. While they're LOLing at us, we can LOL back at them. Lest we cry over the sheer corruption we can do little about.
But hey, sometimes bringing these injustices to light is enough. Could also be why traditional media, like CBS, is going the way of the claymation dinosaur.
Anyway, back to painting...
NOT SUBSCRIBED TO THE PODCAST? FIX THAT! IT'S COMPLETELY FREE ON BOTH ITUNES HERE AND SOUNDCLOUD HERE.