Mariah Carey DENIED the right to call herself 'Queen of Christmas' because occasionally the U.S. Govt doesn't suck
November 16, 2022
On occasion, once in a while, every so often, the federal government gets one right. That rare occasion was Tuesday, as the U.S. Patent Office rejected Mariah Carey's trademark to call herself the Queen of Christmas. Also, "QOC " and "Princess Christmas." She's just boring old Mariah Carey.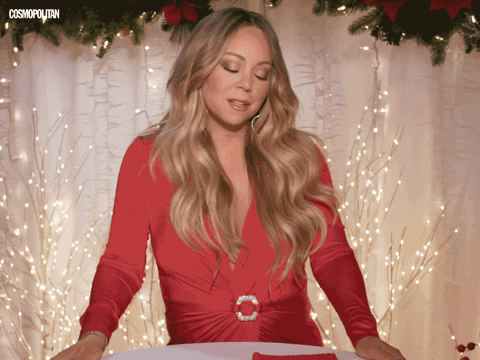 Santa Claus can breathe a sigh of relief. And/or continue fighting crime.
It all stems from... that song. The one that sounds like if AIDS and the coronavirus hatef*cked during NYC SantaCon, had a baby, and left it in a karaoke bar at SantaCon the following year. I won't even say the song's name. If I do you'll get it stuck in your head. It's stuck it my head right now and I want to stab my brain with a Q-Tip.
While her song is, unfortunately, still legal, Carey can't sue anyone else who tries to monetize being a self-professed queen of Christmas. Thank Elizabeth Chan, who was dubbed the Queen of Christmas by a magazine in 2018 for putting out yule tide records every year for a decade. She's the one who filed the challenge.
I feel very strongly that no one person should hold onto anything around Christmas or monopolize it in the way that Mariah seeks to in perpetuity. That's just not the right thing to do. Christmas is for everyone. It's meant to be shared; it's not meant to be owned.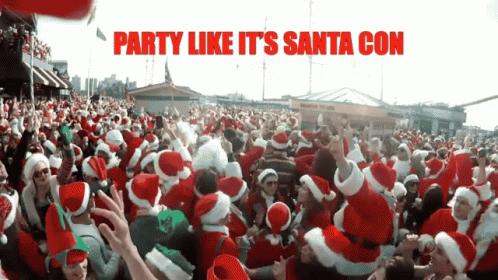 Carey's lawyers did not respond to Chan's opposition in time. They were either asleep, bad lawyers or busy listening to their client remind them about that time she used to date Derek Jeter. Americans are free to exploit the word "Christmas" and the holiday surrounding it without fear of legal discourse.
Besides, if anyone is going to call herself the Queen of Christmas, it's Kirsty MacColl. "Fairytale of New York" by The Pogues is the true #1 Christmas song that truly encapsulates the season. The top 100 goes #1 The Pogues, fill in a bunch of songs yourself for #2 - 98, the sound of two cats fighting inside of an inflatable Santa comes in at #99, and then Mariah Carey.
Editor's Note
LwC is on Substack now! Each day we overwhelm your brains with the content you've come to love from the Louder with Crowder Dot Com website.. but algorithms hide our ranting and raving as best they can. The best way to stick it to Big Tech? Subscribe to For the Content!