Each day we overwhelm your brains with the content you've come to love from the Louder with Crowder Dot Com website.
But Facebook is...you know, Facebook. Their algorithm hides our ranting and raving as best it can. The best way to stick it to Zuckerface?
Sign up for the LWC News Blast! Get your favorite right-wing commentary delivered directly to your inbox!
For the Content
Video captures moment man saves his dog from being drowned by a kangaroo... by punching the kangaroo in the face
October 16, 2023
An Australian man is going viral for saving his dog from being drowned by a kangaroo, after punching the kangaroo square in the mush. Personally, if it was me, I'm putting the phone down and focusing on saving the dog. But far be it from us here at the Louder with Crowder Dot Com website to criticize anyone who remembered to do it for the content.
To be clear, that is the most literal translation of this video. A kangaroo tried to drown a man's dog. While staring at the man, as if to say, "Yeah, I got your dog. What's up now?"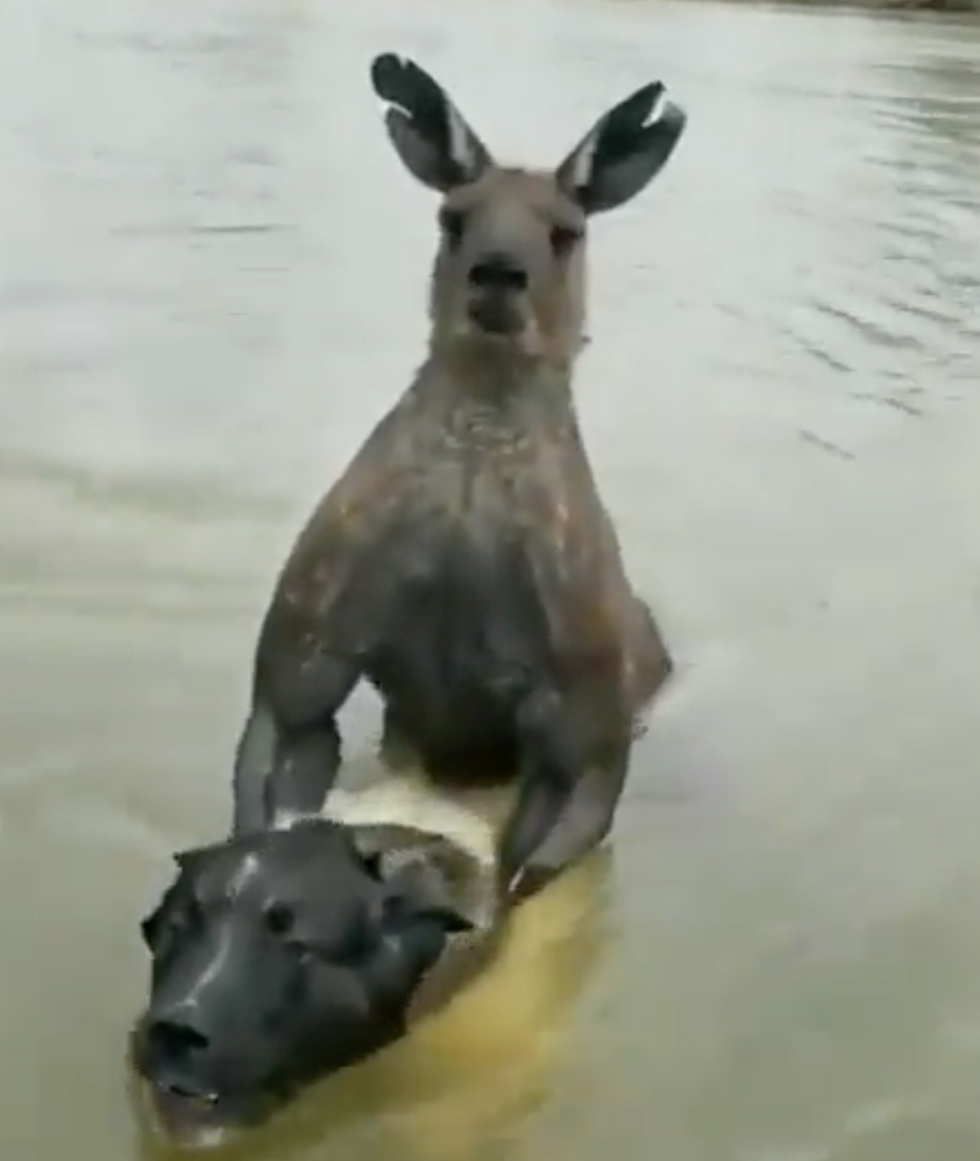 The man told the kangaroo what was going to happen. "I'm going to punch your f*cking head in. Let my dog go."
It was enough of a distraction that the dog escaped as soon as the kangaroo was ready to claw the man's face off.
The man landed his punch and dropped his phone in the water. By the time he grabbed it again, the man was safe, the dog was safe, and the kangaroo tried its best to look hard. But he knew that he just got bitchslapped by a human, and he was about to become a laughingstock of the entire animal kingdom.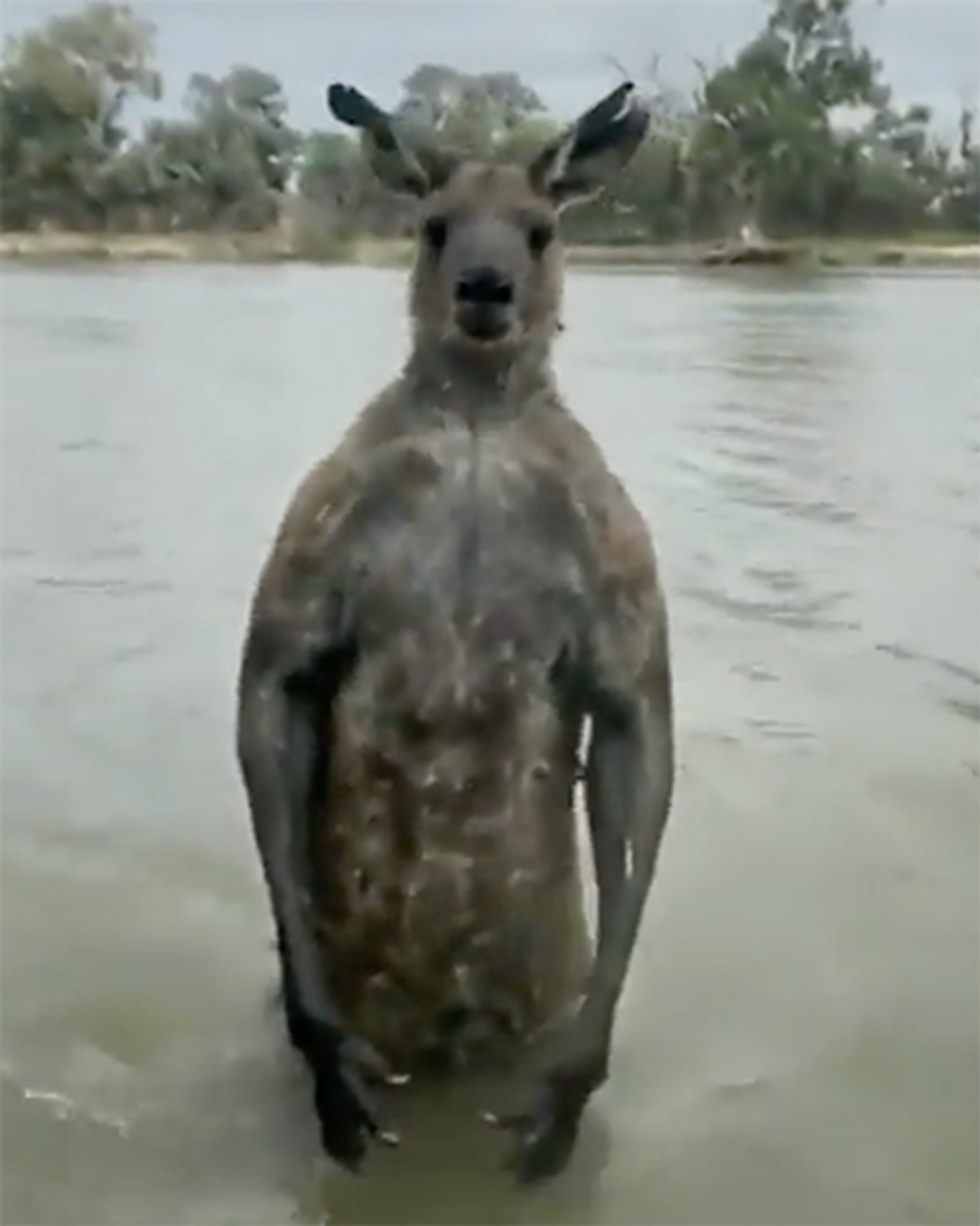 If it were me, I'd just hope I was wearing my brown pants.
Apparently, there is beef between dogs and kangaroos out on these Aussie Aussie Aussie (Oi Oi Oi) streets. So much so, that the NSW Office of Environment and Heritage offers a specific warning: "Do not allow your dog to approach a kangaroo. Kangaroos will vigorously defend themselves against dogs, and this may draw you into a dangerous situation." Past examples of men saving dogs and dogs saving women from kangaroos were not as random as we had assumed.
The NSW also warns: "Do not go near male kangaroos that are sparring, fighting or showing off their size and strength to each other." One of my all-time favorite videos makes more sense now.
><><><><><><
Brodigan is Grand Poobah of this here website and when he isn't writing words about things enjoys day drinking, pro-wrestling, and country music. You can find him on the Twitter too.
Facebook doesn't want you reading this post or any others lately. Their algorithm hides our stories and shenanigans as best it can. The best way to stick it to Zuckerface? Sign up for our DAILY EMAIL BLASTS! They can't stop us from delivering our content straight to your inbox. Yet.