Each day we overwhelm your brains with the content you've come to love from the Louder with Crowder Dot Com website.
But Facebook is...you know, Facebook. Their algorithm hides our ranting and raving as best it can. The best way to stick it to Zuckerface?
Sign up for the LWC News Blast! Get your favorite right-wing commentary delivered directly to your inbox!
Culture
Lizzo sued by dancers over fat shaming (yes, Lizzo), making them eat bananas out of strippers' vaginas
August 01, 2023
The odds of a story about Lizzo fat-shaming people and having it NOT being the most shocking part of that story are as high as her cholesterol. Yet this one includes strippers, bananas, and eating bananas that came out of strippers. You can guess from where.
Lizzo believes in body positivity for me and not for thee, according to a new lawsuit filed by three former dancers. They also allege sexual harassment and a hostile work environment.
The fat-shaming came in the form of a "concern" that the dance wasn't committed anymore. Turns out the word "lazy" is a dog whistle.
According to the lawsuit: "In professional dance, a dancer's weight gain is often seen as that dancer getting lazy or worse off as a performer. Lizzo's and Ms. Scott's questions about Ms. Davis's commitment to the tour were thinly veiled concerns about Ms. Davis's weight gain, which Lizzo had previously called attention to after noticing it at the South by Southwest music festival."
For reference, this is Lizzo: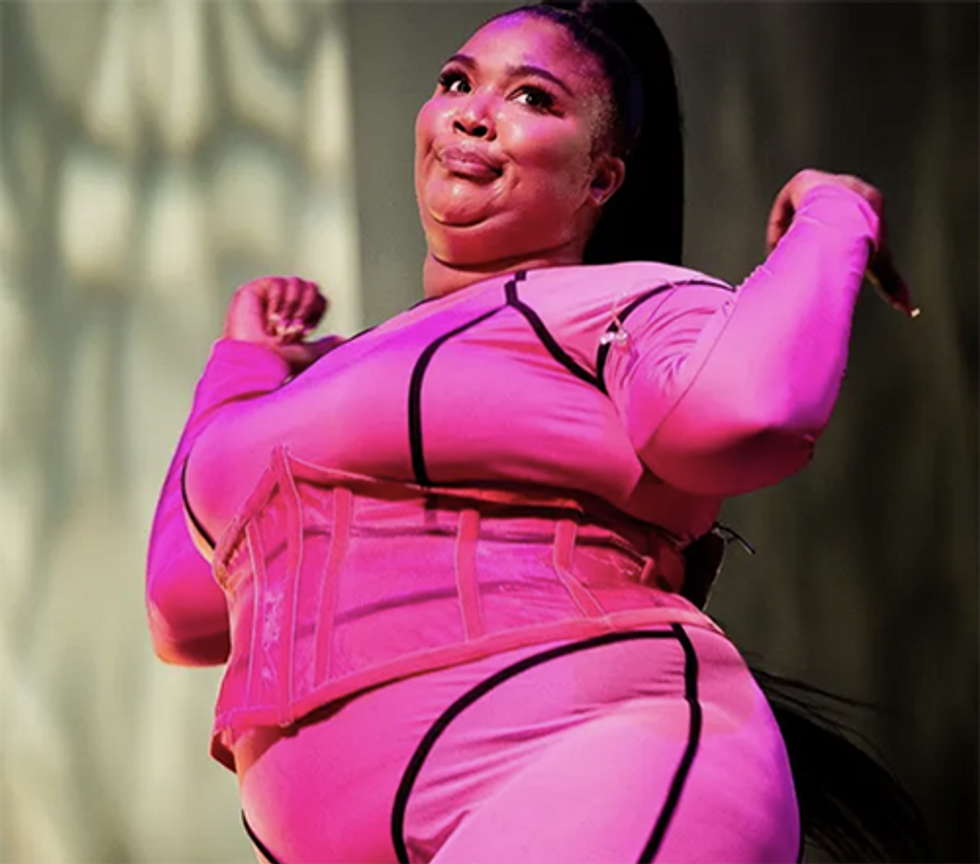 Then there is the degeneracy. The lawsuit highlights a trip to Amsterdam where "… things quickly got out of hand. Lizzo began inviting cast members to take turns touching the nude performers, catching dildos launched from the performers' vaginas, and eating bananas protruding from the performers' vaginas."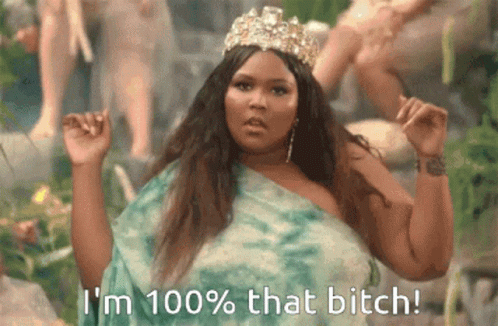 More like "this one time at band camp...." Amirite?
What is most humorous about this lawsuit is that exactly two months ago, the plus-sized diva threatened to quit the music business if people didn't stop fat shaming her. Fans and trolls aren't allowed to call her lazy or worse off as a performer. Only she can do that!
Lizzo didn't respond to anyone who asked for comment. The fat-shaming thing is fun because... I mean, look at her. But I can see how that would be hard to prove in court. The banana out of the vagina thing was at a club with eyewitnesses. Whether any of them were too high to remember anything is what discovery is for.
><><><><><><
Brodigan is Grand Poobah of this here website and when he isn't writing words about things enjoys day drinking, pro-wrestling, and country music. You can find him on the Twitter too.
Facebook doesn't want you reading this post or any others lately. Their algorithm hides our stories and shenanigans as best it can. The best way to stick it to Zuckerface? Sign up for our DAILY EMAIL BLASTS! They can't stop us from delivering our content straight to your inbox. Yet.