Each day we overwhelm your brains with the content you've come to love from the Louder with Crowder Dot Com website.
But Facebook is...you know, Facebook. Their algorithm hides our ranting and raving as best it can. The best way to stick it to Zuckerface?
Sign up for the LWC News Blast! Get your favorite right-wing commentary delivered directly to your inbox!
Articles
WATCH: Laura Ingraham Calls Out Mayor of Baltimore for Using Government Funds to Send Students to 'March for Your Life'
March 10, 2018
Watch out world, Gollum and a catfish are married and have a love child. Who's now the mayor of Baltimore. The only thing stranger than this woman's face is her reasoning being funding 60 buses to take students to the "March for Your Life" rally in Washington D.C. Her school system is under crushing debt (see Democrats in Baltimore Tout Their Gun Ban, Ignore Highest Murder Rates). Ah well, justice is not limited by such paltry details.
Meet Catherine Pugh. She's the mayor of Baltimore and she's "advocating" for precious. The precious children.
INGRAHAM: (Refers to facts on Baltimore)

Enrollment falls to 10-year-low

130 million budget deficit for FY 2018

115 persnnel laid-off

Insufficient heat in classrooms

38 million needed for HVAC and other repairs

PUGH: Hoepfully when they get to washing DC they can express that interest as well.

INGRAHAM: Are you doing that for the march for life next January?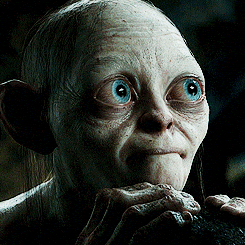 PUGH: No I have not. The prolifers didn't reach out to me…

INGRAHAM: Are you concerned about the fact that 13 of the 19 high Balitmore high schools have zero students today who are meeting grade-level proficiency in math? Isn't that a bigger problem than training student activists?
All very good questions from Ingraham. Too bad none of them were answered.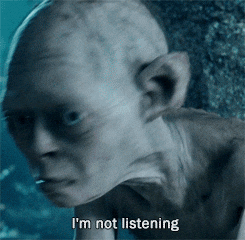 In addition to perfecting her bowl cut, Pugh has perfected speaking without breathing. A continuous airstream in her nose and out her mouth. Skillz.
The Democrats on the front lines of the gun control push are steeped in hypocrisy like this culturally appropriating mayor. The Asians called. They want their hair back. While her city schools disintegrate from lack of funds, Pugh is shoveling out a reported $100,000 to send students to D.C.
Democrats are more concerned with making themselves look like the coolest catfish than legitimately caring for their communities (see Cop-Hating Baltimore is Overrun with Murder. So They Called… the FBI?!). Pugh wants to see her students march for a day in the streets for a few brownie points. She doesn't care about their failing school. Priorities!
We've busted the myth that the mayor of Baltimore cares about the city's students. Now, we're going to bust a couple of gun myths:
NOT SUBSCRIBED TO THE PODCAST? FIX THAT! IT'S COMPLETELY FREE ON BOTH ITUNES HERE AND SOUNDCLOUD HERE.