Each day we overwhelm your brains with the content you've come to love from the Louder with Crowder Dot Com website.
But Facebook is...you know, Facebook. Their algorithm hides our ranting and raving as best it can. The best way to stick it to Zuckerface?
Sign up for the LWC News Blast! Get your favorite right-wing commentary delivered directly to your inbox!
2020 Election
Kirsten Gillibrand Refers to Abortion as a 'Life and Death' Decision
May 20, 2019
The left is really into baby-killing, but I don't have to tell you that. With new abortion regulations in the works, lefties are crawling out of the woodwork to voice their support for de-braining tiny tots. All the while declaring babies are not babies. Though, in a discussion on the matter, Kirsten Gillibrand seems to have accidentally let the truth slip out.
Kirsten Gillibrand has described abortion as a "life and death" decision that women should have the right to make. Gillibrand, the junior senator from New York, and a presidential candidate who is barely registering in the polls, made her astonishing recognition of what abortion is really about on today's Face the Nation."

"The 30 states that are trying to unwind abortion rights are trying to get rid of Roe v. Wade—it's nothing more complex than that. And they do not believe that women should have the right to make the most intimate, personal, life and death decisions. And I think it's untenable."
Methinks "life and death" might not have been the best words for a pro-choice person to use.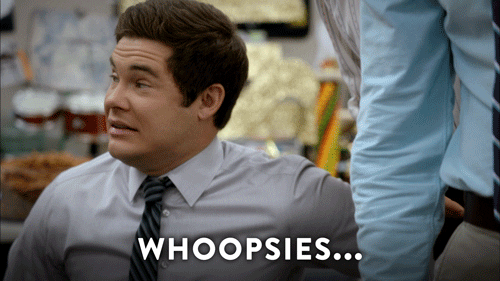 "Life and death" implies the babies are alive, and thus, persons. In which case, abortion is the deliberate killing of a person, not a puddle of goo in a woman's tummy. This is something the left would rather you not know.
Many lefties believe it's perfectly acceptable to choose death. Even if the "bundle of cells" in question is five minutes from being born. Though, I suppose the decision to suck the little one's brains out with a Shop-Vac is one to be "made in private."
I'm not sure if Gillibrand was trying to claim abortions are a life and death decision for the mother.  It sure didn't sound that way. Methinks this is one of those rare instances where a lefty tells the truth. Even if it's an accident. Way to slip up there, Kirsten.
More on abortion: