Another Liberal City Changes Laws to Let People Poop in Public, and Residents Are Pissed
July 24, 2022
Kalamazoo, Michigan, voted 58% for Joe Biden in 2020. And on Monday, the city council--who the voters of Kalamazoo also elected--changed city codes and made it no longer a crime to defecate or urinate in public. Of course, it's all being done in the name of equity! There are a bunch of other things that are no longer misdemeanors in the city. But the pooping and peeing in public is what residents are raising a stink over.
"One day, we kept smelling something in the back of the store, and I open up the door, and there was human feces. And of course, called the landlord. Nobody would do anything about it."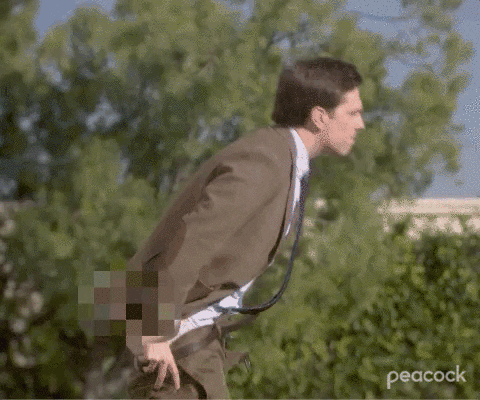 In Kalamazoo's effort to turn the city into the San Francisco of the midwest, City of Kalamazoo City Commissioner Chris Praedel tells Fox 17 they "want to be fair and equitable to who these laws were most affecting," which was Kalamazoo's "unhoused population." I'm guessing that's what we're calling transient-Americans now. Some places in America refer to them as "homeless." It's a regional dialect.
You might find yourself wondering that while the city wants to be fair and equitable to the people who poop in public, what about being equitable to the people whose homes and businesses are being popped in front of? What about the citizens who are opposed to pooping in public? Praedel says he empathizes with those people and claims to care a lot, "but we care about everybody in the community." It only appears to critics that the city council cares more about one group than the other when they change public pooping laws.
It wasn't the only change made to the city ordinances. According to Fox News, it is no longer a misdemeanor to sell obscene books to minors, con people out of money, and "accost, molest, or wrongfully touch another person." I'd like the name of the elected official who reviewed the city ordinances and decided THAT was the one that needed to be decriminalized.
Much like with people in Portland upset their front yards are becoming public bathrooms, I can't help but wonder who these chuckleheaded residents voted for in the last election. And if they'll also reelect the same failed leaders in the next election. If there is one thing about low-information liberal voters, they have this nasty habit of voting against their best interests.
The Louder with Crowder Dot Com Website is on Instagram now!Follow us at @lwcnewswire and tell a friend!
Amber Heard Copycat Pooper Strikes Louder With Crowder | Louder With Crowderyoutu.be