Each day we overwhelm your brains with the content you've come to love from the Louder with Crowder Dot Com website.
But Facebook is...you know, Facebook. Their algorithm hides our ranting and raving as best it can. The best way to stick it to Zuckerface?
Sign up for the LWC News Blast! Get your favorite right-wing commentary delivered directly to your inbox!
Articles
Joy Behar Tries Baiting a Holocaust Survivor into Bashing Trump and Immigration Policy
January 28, 2020
Joy Behar should feel deep shame. But if she hasn't felt shame by now, she never will. The View hosted Holocaust survivor Millie Baran who gave testimony to her harrowing experience during Hitler's reign on Holocaust Remembrance Day. Never letting a Trump-hating moment go to waste, Joy Behar came in to make a mockery of history, America, and to insult her brave guest with a partisan hack question.
Joy redefining scum bucket at the 6:40 mark.
Millie here is pure class. First she says that yes, she is saddened so many children are separated from their families. Yes, it is sad that people want to come into America for a better life but cannot get in. Yes, she couldn't believe how lucky she was to finally be in America, so grateful she almost kissed the ground. BUT. America is a nation of laws and must first protect its people.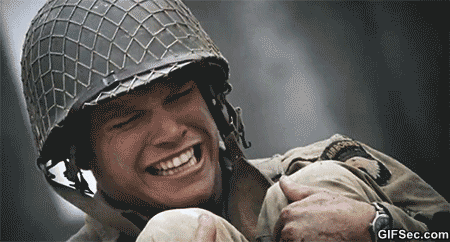 Never bring a knife to a fight with a woman who's survived Hitler.
Joy Behar is classless, confirmed many times over and once again here. She actually wanted a woman who survived the Holocaust, who was giving witness to one of history's darkest, most evil events, to bash a sitting president for enforcing immigration laws.
One of these things is not like the other.
America as a nation has every right to enforce its borders. Enforcing borders has zero to do with rounding up Jews, putting them in cattle cars, and shipping them to death camps. Joy and her liberal cohorts need to stop equating everything that doesn't go their way with the Holocaust.
NOT SUBSCRIBED TO THE PODCAST? FIX THAT! IT'S COMPLETELY FREE ON BOTH ITUNES HERE AND SOUNDCLOUD HERE.