Joe Scarborough Educated on AR-15s by Gun Expert
March 18, 2019
With the recent shooting in New Zealand, lefty gun-grabbers are seizing on the opportunity to ban gats. Even Joe Scarborough of MSNBC went on a rant against the AR-15 rifle.
Prepare your butts for copious amounts of dumbassery:
I could pick these "arguments" apart with ease, but this next guy already did a much better job. I'm gonna hang back and let him do the talking.
Funny how "longtime gun owner" Joey couldn't tell the difference.
Correct again.
Any knower of gun history will confirm the adoption of the M-16 was a matter of poundage and efficiency. Not because the AR platform possesses magic black rifle murder powers. Next, Joseph will be telling us AR stands for "Assault Rifle" and 15 is how many schoolchildren it can kill per second.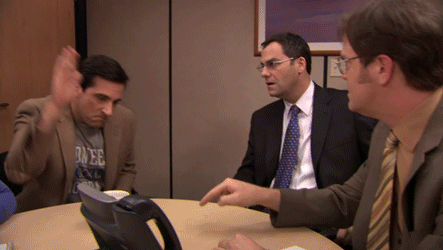 The M1911 was made for the military by my homeboy John Browning. The Smith & Wesson Model 10, arguably the most popular revolver of all time, was the "Military and Police" model before it got a number.  Even some of the most popular cartridges started their lives as military rounds. Every one of them engineered specifically for the purpose of putting people in the ground.
Make no mistake, the left is hellbent on jacking all of the lead-slinging devices. Fork over your ARs to them and they'll be demanding your lever guns and single-action revolvers. Before you know it, you need a background check and a two-week waiting period to own a Louisville Slugger. All because lefties like Joe refuse to admit murderous d-bags are the problem, not their tools of choice.
The Second Amendment is non-negotiable and it specifically declares our right to possess all manner of hand-cannons. Deal with it.
NOT SUBSCRIBED TO THE PODCAST? FIX THAT! IT'S COMPLETELY FREE ON BOTH ITUNES HERE AND SOUNDCLOUD HERE.