Each day we overwhelm your brains with the content you've come to love from the Louder with Crowder Dot Com website.
But Facebook is...you know, Facebook. Their algorithm hides our ranting and raving as best it can. The best way to stick it to Zuckerface?
Sign up for the LWC News Blast! Get your favorite right-wing commentary delivered directly to your inbox!
80s TV star gets angry her movie was sold to a network that promotes "family values" so she's doing something in response
August 15, 2023
Jody Sweetin played middle daughter Stephanie Tanner on the 80s-90s sitcom Full House. A few decades passed and she played Stephanie Tanner in the 2020s sitcom Fuller House. Now she's making "Hallmark" style movies. Sweetin's upset at the network one of her films got sold to and finds herself apologizing to LGBTQ+AIIPEIEIO2 community.
"I was very surprised to learn by reading about it in the press yesterday that the independent film I worked on over a year ago was sold to Great American Family," the actress had her PR team release in a statement. "I am disappointed, but in keeping with my mission of supporting the LGBTQ+ family, any potential or future money made from this sale will be donated to LGBTQ+ organizations."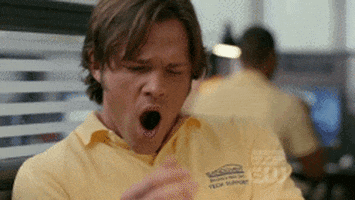 Great American Family is at issue here. When the network poached Sweetin's TV sister Candace Cameron Bure from rival Hallmark, the CEO said the network was going to "keep traditional marriage at the core." Critics like Sweetin believe things like "traditional marriage" and "family values" to be anti-LGBTQ+AIIPEIEIO2 for some reason. I don't get it.
Don't get me wrong. I enjoy culture war gaming as much as the next right-wing blogger. But the gays I know enjoy corny movies about the same story with the same interchangeable characters, changing only the small town and which one of them moved to the city, as much as us straights do. In fact, if you took five gays and five straights and put them in a focus group, nine out of ten wouldn't notice who was marrying what as much as they'd all agree these movies have been getting lazier and lazier since before the pandemic.
It's mindless kitsch. Hardly on the same level as Disney seeing how broke they can go getting woke.
Though because I owe it to the people:
Poor Jody Sweetin finds her movie being sold to a network that doesn't create stories about a gay couple. Leaving, if that's your thing, every other f*cking network to choose from. Network, as well as streaming. If a "bad" network makes the actress feels so desperate to signal her virtue she needs to cause a stink about it, good for you.
><><><><><><
Brodigan is Grand Poobah of this here website and when he isn't writing words about things enjoys day drinking, pro-wrestling, and country music. You can find him on the Twitter too.
Facebook doesn't want you reading this post or any others lately. Their algorithm hides our stories and shenanigans as best it can. The best way to stick it to Zuckerface? Sign up for our DAILY EMAIL BLASTS! They can't stop us from delivering our content straight to your inbox. Yet.