Each day we overwhelm your brains with the content you've come to love from the Louder with Crowder Dot Com website.
But Facebook is...you know, Facebook. Their algorithm hides our ranting and raving as best it can. The best way to stick it to Zuckerface?
Sign up for the LWC News Blast! Get your favorite right-wing commentary delivered directly to your inbox!
Jennifer Aniston claims to be against "cancel culture" now, but remember when she wasn't during the pandemic?
August 23, 2023
VOTE IN THE LWC 2024 GOP STRAW POLL! CLICK HERE!
It's the popular thing for celebrities to claim to be "against" cancel culture. It's not as popular for them to ackshually be against it when someone is being canceled for having a bad opinion. All that matters there is the virtue signaling. You'll have to forgive me if I'm not impressed that Jennifer Aniston claims to be against cancel culture today.
Aniston's latest comments come from a Wall Street Journal interview:
"I'm so over cancel culture. I probably just got canceled by saying that. I just don't understand what it means. … Is there no redemption? I don't know. I don't put everybody in the Harvey Weinstein basket."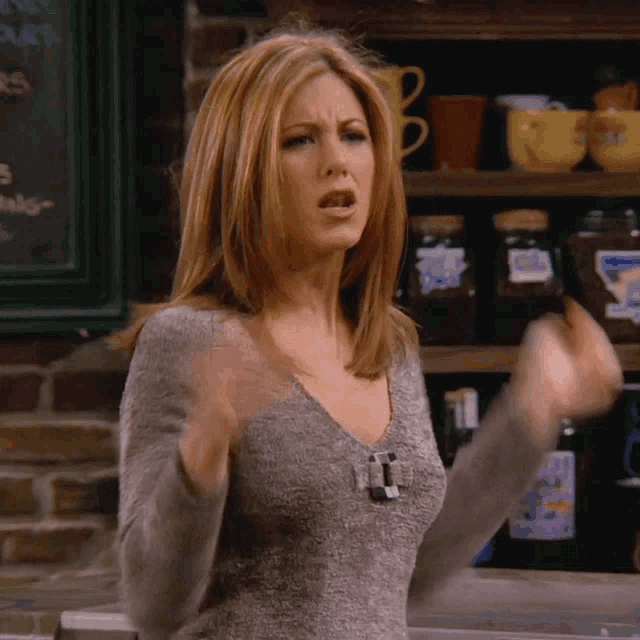 That's nice. Hey, remember the one about Jennifer Aniston canceling people over the SCHMOVID schmaccine? There was a big virtue signal on the left where if you made a personal medical decision other than getting a Fauci Ouchine, you needed to be shamed and othered. Aniston was big on that one.
"And there's still a large group of people who are anti-vaxxers or just don't listen to the facts," she complained. "It's a real shame. I've just lost a few people in my weekly routine who have refused or did not disclose [whether or not they had been vaccinated], and it was unfortunate. I feel it's your moral and professional obligation to inform, since we're not all podded up and being tested every single day. It's tricky because everyone is entitled to their own opinion — but a lot of opinions don't feel based in anything except fear or propaganda."
It pairs well with The One About Jennifer Aniston Being Sad People Call Her 'Liberal Vax-hole' Because She's a Liberal Vax-hole. It will be curious where she stands when we're hit with Pandemic 2: Electric Boogaloo.
Also, remember The One About Cancelling Jamie Foxx for Saying Something Antisemitic that Wasn't Antisemitic? Foxx posted about being betrayed in his personal life and a few randos on X claimed he was attacking Jews. Aniston -- who has proven that she WON'T be there for you, contrary to what the song says -- got wrapped up in it. Instead of calling bullsh*t claimed that she didn't like Foxx's post on purpose OR on accident. Um, pick one.
The fact that she claims to be against cancel culture now that she has an Adam Sandler move to promote reaks of being handed PR talking points because she is promoting an Adam Sandler movie. She doesn't get any points for this.
><><><><><><
Brodigan is Grand Poobah of this here website and when he isn't writing words about things enjoys day drinking, pro-wrestling, and country music. You can find him on the Twitter too.
Facebook doesn't want you reading this post or any others lately. Their algorithm hides our stories and shenanigans as best it can. The best way to stick it to Zuckerface? Sign up for our DAILY EMAIL BLASTS! They can't stop us from delivering our content straight to your inbox. Yet.