Each day we overwhelm your brains with the content you've come to love from the Louder with Crowder Dot Com website.
But Facebook is...you know, Facebook. Their algorithm hides our ranting and raving as best it can. The best way to stick it to Zuckerface?
Sign up for the LWC News Blast! Get your favorite right-wing commentary delivered directly to your inbox!
Watch: James Van Der Beek - yes, Dawson - goes OFF on Democrat failures, Joe Biden being afraid to debate
May 31, 2023
I did not have Dawson getting red-pilled on my content Bingo card for today. But let's be honest. Ever since Joey left him to go sailing with Pacey for the summer, the dude has never been the same. James Van Der Beek was taking a stroll on Memorial Day. I'm guessing around his Texas ranch since he got out of the hellhole known as Los Angeles. While remembering those who made the ultimate sacrifice and their families, he couldn't help but notice the people in charge are not worthy of that sacrifice.
Do I think Van Der Beek is a secret conservative? No. I think there are shades of Ralph Nader vs Bill Clinton happening but in reverse. The Democrat Party has gotten so extreme, moderates are waking up. And as someone who is all in for DeSantis, I'm here to revel in all the inter-party Democrat chaos.
Big Banks? Big Business? Big Tech, Big Pharma, Big Government, Big Whatever... I mean, what the hell? How is this a Democracy?
I'm assigning "Big Whatever" to "Big Journalism." All the American institutions that the left has total control over.
If we're letting a small, little, back room of people make all the decisions for us, that's not a democracy and it doesn't work. Because y'all have been wrong about a lot these past couple of years in the back room.
The past couple of years? A couple is two. Two years would be 2021-2023. I have no idea what he can be talking about.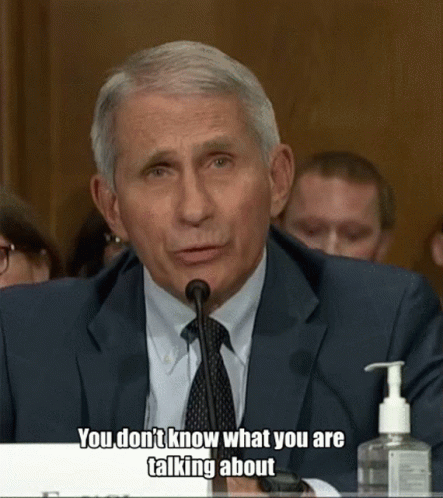 Here's where I think this is less a secret conservative thing and more a Nader'ish thing. Van Der Beek's biggest complaint is how the DNC and Joe Biden are afraid to debate his primary opponents.
And don't tell me the other candidates aren't serious. One of them is polling at 8%. The other one is at 20%. That is a daughter of the vote who already thinks there's at the very least some debate over who should be president.
Also, 66% of the public say that a Biden victory would either be a setback or a disaster for the United States. There is also that.
The fear of debate and pretending that Biden has no opponents cracks me the f*ck up. One of those opponents Is Robert Kennedy Jr.. Bobby Kennedy's son. Not some distant Kennedy cousin, one of the legit heirs to Camelot. Democrats have gotten so extreme there isn't room for a Kennedy in their party. They are also afraid of letting the current Democrat president -- and an elderly gentleman whose brain is at least 51% tapioca -- anywhere near him and a microphone.
Do I think James Van Der Beek will ever vote for one of our guys? No. However, I beliece his voice speaking out on political issues should at the very least be as amplified as the lead singer of Paramore.
Now here is James's best performance. I suggest adhering to the NSFW.