Report: James Corden, who is chunky, demands other fatties moved to where they aren't on camera
October 19, 2022
It is open season to drop your trousers and defecate all over James Corden. Ever since news broke that the alleged "tiny cretin of a man" acts like a douche toward middle-class blue-collar workers, the haters are coming out of all corners of the Internet. People are Ellen DeGeneres'ing him. The Daily Mail was gracious enough to collect the hate into the same article. One complaint stood out.
Haters are even going through Corden's bad Trip Advisor reviews from people who got tickets to the show. Here's what "James" had to say, in a review titled "His ego is clearly bigger than the audience" from September 2020:
I managed to get in, and was seated in the second row with my partner. Anyone who was overweight (of Corden's stature or larger, let's say) was ushered into seats in the back. At one point, before things kicked off, I actually overheard James Corden say to his staff "I don't want to have to look at him," implying that they ought to move him to another seat.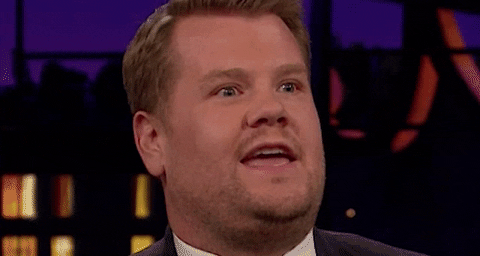 IF TRUE it would be quite disappointing. Corden had assumed the mantle as defender of the plus-sized against fat shamers when he went after Bill Maher. Maher had done one of his common sense rants about health:
Can fat be beautiful? That's in the eye of the beholder. But healthy? No. That's science. I know this is a controversial thing to say now in today's America. But being fat? That's a bad thing.
Corden was not amused and spoke out on behalf of everyone living their best large and in-charge life:
I've struggled my entire life trying to manage my weight, and I suck at it We're not all as lucky as Bill Maher, you know? We don't all have a sense of superiority that burns 35,000 calories a day.
To find out that Corden himself is a fat shamer? That besides being a douche to servers, he's also nothing more than another Hollywood hypocrite? It's all too much to process. But you know how the internet gets.
Editor's Note
LwC is on Substack now! Each day we overwhelm your brains with the content you've come to love from the Louder with Crowder Dot Com website.. but algorithms hide our ranting and raving as best they can. The best way to stick it to Big Tech? Subscribe to For the Content!
James Corden's DELUSIONAL Lockdown 'Song': Dave & Crew REACT! | Louder With Crowderyoutu.be