Each day we overwhelm your brains with the content you've come to love from the Louder with Crowder Dot Com website.
But Facebook is...you know, Facebook. Their algorithm hides our ranting and raving as best it can. The best way to stick it to Zuckerface?
Sign up for the LWC News Blast! Get your favorite right-wing commentary delivered directly to your inbox!
For the Content
Influencer expects fat dude to simp for her, gets quickly put in her place: "Maybe eat a burger and not be anorexic"
October 19, 2023
To paraphrase one of this generation's greatest philosophers Dave Grohl, there goes my hero. Watch him as he devours a vapid influencer's (pronounced in-flu-ence-rrrrrrrrr) ego like it's an entire pizza. Not a regular Neapolitan pizza either. One of those gourmet pizzas that has baked ziti and bacon on it.
Let's call our dude Tiny and our antagonist Becky With An I. Becky With An I walks around filming people to see if they think she is hot or nah. I can't tell if she's the same broad from this video who got shut down by a cop or is just biting off her content. But she thought she had her mark in Tiny: morbidly obese, alone, and potentially desperate. For clarity's sake, Tiny is not the one who needs a push-up bra.
Tiny utterly DESCERCATES Becky with an I.

What's not hot about me?
Your personality and your voice.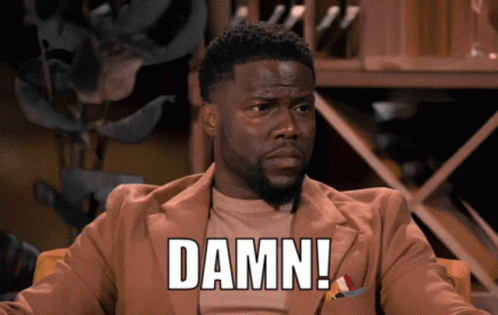 Also, only one of the two had a weight problem. And it wasn't Tiny.
You're a little too small. Maybe eat a burger and not be anorexic.
Becky With An I told Tiny he was being "aggressive" as she tried to pretend it didn't bother her and attempted a product shot of whatever energy drink was suddenly regretting their endorsement deal. She was also wrong. "Aggressive" was Tiny's final bars.
I don't know who you're trying to impress. No one is gonna simp over you.
There are few pieces of content on this godforsaken internet that is purer than influencers (pronounced "in-flu-ence-rrrrrrr") getting put in their place. Tiny may not be the hero we deserve. But he is the hero we all need to start the week. Leaving Becky With An I to go make gym videos where she claims dudes are creeping on her.
><><><><><><
Brodigan is Grand Poobah of this here website and when he isn't writing words about things enjoys day drinking, pro-wrestling, and country music. You can find him on the Twitter too.
Facebook doesn't want you reading this post or any others lately. Their algorithm hides our stories and shenanigans as best it can. The best way to stick it to Zuckerface? Sign up for our DAILY EMAIL BLASTS! They can't stop us from delivering our content straight to your inbox. Yet.