Each day we overwhelm your brains with the content you've come to love from the Louder with Crowder Dot Com website.
But Facebook is...you know, Facebook. Their algorithm hides our ranting and raving as best it can. The best way to stick it to Zuckerface?
Sign up for the LWC News Blast! Get your favorite right-wing commentary delivered directly to your inbox!
Articles
Harvey Weinstein is Sad People Aren't Remembering What a Pioneer for Women He Was
December 16, 2019
You'll need to head to Costco after this to buy tiny violins in bulk. Harvey Weinstein, disgraced movie mogul and alleged rapist of women, wanted an interview with NY Post/Page Six to prove he wasn't overdoing it regards his physical limitations due to a car accident. If you haven't seen him recently, Harvey is using a walker without tennis balls or much sympathy. During this same interview, Harvey actually had the audacity to feel sorry for himself. Because, and I'm summarizing here, everyone seems to forget what a great pioneer for women he was.
From Page Six:
"I feel like the forgotten man,'' the 67-year-old alleged rapist griped last week.

"I made more movies directed by women and about women than any filmmaker, and I'm talking about 30 years ago. I'm not talking about now when it's vogue. I did it first! I pioneered it!" he bragged.
So see, it shouldn't matter if Harvey dipped his toe in the rape pool. He was a feminist pioneer! He carbon offset his sexual assault ways by hiring female directors! So what if every once in a while he grabbed a few boobs and took part in occasional forced sex. He paid women so much money!
"It all got eviscerated because of what happened,'' Weinstein said bitterly. "My work has been forgotten.''
You get accused of sexual misconduct and all of a sudden, everyone forgets what a swell guy you are.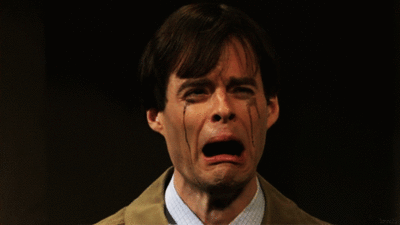 Weinstein's parade of boo-hoo comes as no surprise considering the entire interview was a thing because he wanted people to know he really needed the walker, you guys. Like, feel bad for me already, I had a car accident and now I'm Mr. Frederickson from Up!
Yes I know Carl Frederickson from Up! had a four-pronged cane, not a walker. He also had a wife and never raped Russell. The differences between him and Harvey Weinstein are legion.
While refusing to speak about any of the allegations against him, Weinstein said he only agreed to the interview, his first in more than a year, to prove that he hasn't been exaggerating about his ailments.
Oh.
Really the best thing from the interview is how Weinstein bragged about how much good he did for Gweneth Paltrow. The Goop Goddess has accused Weinstein of trying to get handsy with her. As far as we know, and this came out a few years ago when the Harvey is a Rapist caca hit the fan, Gweneth's main squeeze at the time, Brad Pitt, supposedly confronted Harvey about trying to mess with his woman. I bring it up only because from the sounds of it, Brad was the only one man enough to tell the film mogul to keep his hands to himself. Credit where due.
Also credit due to the people at The Post/Page Six for hearing Harvey out and letting us all know Harvey Weinstein is just as much of a douche as we all suspected.
Weinstein remained the characteristic bully throughout The Post interview, threatening to terminate the sit-down each time a question was posed that he didn't like.
Sounds like Harvey was perfectly typecast as someone who'd try to rape women. The above is exactly how a rapist would behave. All is fun and games until you do something they don't like. Like object.
Personally, I'm glad the car accident which boo-booed Weinstein's spine, spurring the need for a walker, kept him alive. This ass needs to stand trial. If there is any justice in this world, he needs to go to prison for a long time. I hope someone in the clink can treat Weinstein the same way Weinstein treated women he trapped in offices. With or without a ficus.
NOT SUBSCRIBED TO THE PODCAST? FIX THAT! IT'S COMPLETELY FREE ON BOTH ITUNES HERE AND SOUNDCLOUD HERE.