Greta Thunberg Busted for Misleading Train Photo
December 16, 2019
Here's how you pushback in 2019: acknowledge you've heard the complainer, offer them a compliment while slipping your hand into a clean white glove, then slap them across the face. So it was with Deutsche Bahn AG, who responded to Time's Person of the Year Greta Thunberg with a little "how dare you" of their own.
Sweet little Greta shared this tweet to Twitter:
Traveling on overcrowded trains through Germany. And I'm finally on my way home! https://t.co/ssfLCPsR8o

— Greta Thunberg (@Greta Thunberg) 1576360391.0
Which gives the distinct impression poor little Greta sat on the floor with her luggage and some kind of takeout meal for the duration of her journey through Germany. SO MUCH SUFFERING.
Except, according to this tweet from Deutsche Bahn AG, translated by The Post Millennial, Greta traveled in first class.
"Dear #Greta, thank you for supporting our railway in the fight against climate change! We are happy that you traveled with us in the ICE 174. And that with 100 percent eco electricity. It would have been even better if you had also mentioned how friendly and competent the team looked after you in your seat in First Class."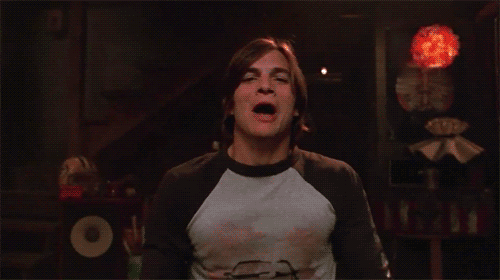 Original tweet:
Noch schöner wäre es gewesen, wenn Du zusätzlich auch berichtet hättest, wie freundlich und kompetent Du von unsere… https://t.co/O2hiMtHXbZ

— Deutsche Bahn AG (@Deutsche Bahn AG) 1576411334.0
Perhaps because of this tweet from Deutsche Bahn, Greta decided to clarify her original tweet:
Our train from Basel was taken out of traffic. So we sat on the floor on 2 different trains. After Göttingen I got… https://t.co/B05p6mFPaX

— Greta Thunberg (@Greta Thunberg) 1576416300.0
She didn't say overcrowding was a problem because, as the adage goes, a picture is worth a thousand words.
Tell me the original photo wasn't meant to stir sympathy that the great Climate Heroine wasn't slumming it by sitting on the cold floor of a train car on behalf of the PLANET! Only two trains later, the tireless, sacrificing champion of ecological rights scored a seat in first class.
If I were to tweet "I had two sit in coach but then on my connecting flight, I got bumped to first class, here's a selfie of me with dried crackers at the back of the plane," would you feel bad for me? Or would you ratio my tweet with comments along the lines of "Yeah, but first class, STFU."
Probably the latter.
The idea Greta is slumming it for the planet is inaccurate and, in my opinion, the train company was correct to blow a hole in Greta's narrative. I could stand to see a little more narrative blowing in other areas of Greta's tearful anthems.
NOT SUBSCRIBED TO THE PODCAST? FIX THAT! IT'S COMPLETELY FREE ON BOTH ITUNES HERE AND SOUNDCLOUD HERE.