Each day we overwhelm your brains with the content you've come to love from the Louder with Crowder Dot Com website.
But Facebook is...you know, Facebook. Their algorithm hides our ranting and raving as best it can. The best way to stick it to Zuckerface?
Sign up for the LWC News Blast! Get your favorite right-wing commentary delivered directly to your inbox!
Culture
Company Launches New Bra and Panties Line Inspired by George Floyd. Yes, George Floyd.
June 24, 2021
Last week, it was announced that a bronze George Floyd statue was installed in Newark. With a park bench allowing passers-by to sit and ponder "What Would George Floyd Do?" I foolishly wondered if there was any common ground between saying he shouldn't have died/agreeing with the verdict and NOT lionizing a drug addict who abused women. Somewhere between Kente cloths and thanking Floyd for his sacrifice, there has to be a middle where we can admit the pandering is a bit much.
The universe answered and told me to go f*** myself. Marks & Spencer (M&S), a British retailer, launched a bra and panties collection inspired by ... George Floyd. Well, kinda.
M&S: Nothing Neutral About Ityoutu.be
The horrific death of George Floyd and the global conversation on race equality and unconscious bias really spurred us on to go harder and faster. This range is more colours, more style, more choice, and we would not have been able to deliver what we have if we hadn't listened and learned from our colleagues in the culture and heritage network.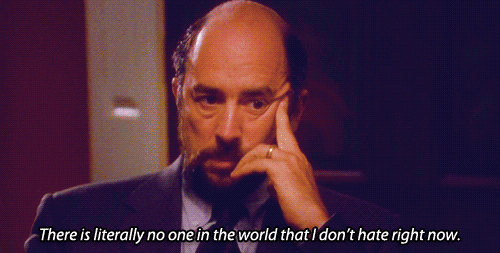 The word "inspired" is doing a lot of work here. It's not like these are George Floyd underoos. Floyd's face isn't covering up anyone's baby-making area while two fentanyl pills are blocking the pointy areas of the chesticles. This is a bland collection of underpants where the only colors are varying shades of brown.
Where George Floyd comes in is purely for blatant virtue-signaling ideas. Being European fashion designers wasn't douchey enough. Let's say our collection of brown lingerie was inspired by the black guy we've seen on TV! Much woke! Very inclusivity!
I'm not going to tempt fate and wonder aloud if NOW is the time it's gone too far. It may give IKEA some ideas. Victoria's Secret might clap back. I'll just sit here pining for the good old days, where lingerie didn't get political and was just a collection of pretty girls in lacey unmentionables for men to enjoy looking at. The way God intended.
Looking for a fashionable way to support Louder with Crowder? Get your swag at Crowdershop today!
Lyin' Biden STILL Thinks There's a Gun Show Loophole! | Louder With Crowderyoutu.be