Each day we overwhelm your brains with the content you've come to love from the Louder with Crowder Dot Com website.
But Facebook is...you know, Facebook. Their algorithm hides our ranting and raving as best it can. The best way to stick it to Zuckerface?
Sign up for the LWC News Blast! Get your favorite right-wing commentary delivered directly to your inbox!
Go get 'em, Skippy: Gavin Newsom proposes new constitutional amendment to overturn gun rights
June 08, 2023
California Governor Gavin Newsom does not think there are enough constitutional amendments. He proposed a 28th Amendment today to instill leftist gun control in the United States Constitution. But NOT overturn the 2nd Amendment. Newsom says this won't encroach on that amendment at all.
Here, let him explain:
\u201cNEW: I\u2019m proposing the 28th Amendment to the United States Constitution to help end our nation\u2019s gun violence crisis.\n\nThe American people are sick of Congress\u2019 inaction.\n\nThe 28th will enshrine 4 widely supported gun safety freedoms -- while leaving the 2nd Amendment intact:\n\n1)\u2026\u201d

— Gavin Newsom (@Gavin Newsom) 1686227255
I'm proposing the 28th Amendment to the United States Constitution to do just that. The 28th Amendment will enshrine in the Constitution commonsense gun safety measures that Democrats, Republicans, Independents, and gun owners overwhelmingly support – while leaving the Second Amendment unchanged and respecting America's gun-owning tradition.
His amendment would do four things:
Raise the age to purchase a gun to 21 (at minimum)
Universal background checks
A "reasonable" waiting period for gun purchases
Banning the civilian purchase of "assault weapons"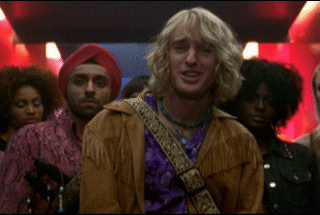 At this point, I can trust LwC fans understand all the policy reasons why this is insane. The words "assault weapons" alone don't mean anything other than what Democrats want them to mean at any given moment. Like when Joe Biden includes most handguns, even though Politifact claims Joe Biden saying that is not what we heard.
What I find interesting is the political. It's clear Gavin Newsom is making a calculation that Joe Biden won't make it to the 2024 ballot, and he wants to be the alternative. He has also put all his chips in on Ron DeSantis being the Republican nominee. It's why he has been trying and failing to attack DeSantis since last year.
This move is Newsom's "entry" into the Democrat primary. And you know something? Go get 'em, Skippy. I love this idea. If nothing else, at least a Democrat is being honest about gun control for a change. Instead of arguing that the Constitution says things that it doesn't say, he is using the mechanism our founding fathers left for us to use.
I think this is a brilliant idea and Democrats should spare no expense and no amount of resources to convince thirty-eight out of the fifty states to support a constitutional amendment that would TAKE AWAY some of their rights.
Only today's Democrat party has the balls to do this. The time is now. It's the right side of history. If not now then...you know, the thing.
><><><><><><
Brodigan is Grand Poobah of this here website and when he isn't writing words about things enjoys day drinking, pro-wrestling, and country music. You can find him on the Twitter too.
Facebook doesn't want you reading this post or any others lately. Their algorithm hides our stories and shenanigans as best it can. The best way to stick it to Zuckerface? Sign up for our DAILY EMAIL BLASTS! They can't stop us from delivering our content straight to your inbox. Yet.