Each day we overwhelm your brains with the content you've come to love from the Louder with Crowder Dot Com website.
But Facebook is...you know, Facebook. Their algorithm hides our ranting and raving as best it can. The best way to stick it to Zuckerface?
Sign up for the LWC News Blast! Get your favorite right-wing commentary delivered directly to your inbox!
Uncategorized
French Jews Asked to Dress 'Less Jewish.' To Not Offend Muslims?!
January 13, 2016
What planet on we living on? I mean, the anti-semitism allowed and accepted these days is shocking (see Michigan Muslim Woman Openly Defends The Stabbing of Jews. Yes, All Jews… and TOLERANCE: Palestinian Two Year Old Taught to 'Spill Jewish Blood'). But now, French Jews are being told to hide who they are in public, out of fear that to do otherwise might get them killed.
The head of Marseille's Israelite Consistory is urging Jewish men to forego wearing skullcaps (kippot) after a particularly vicious anti-Semitic attack on a school teacher, saying the measure was needed to protect Jewish lives.

Zvi Ammar, the head of Marseille's Israelite Consistory, told the AFP, "Life is more sacred than anything else. We are now forced to hide a little bit."

Ammar added that even contemplating the move made him "sick to his stomach." The request to refrain from wearing skullcaps comes one day after a 15-year-old Kurdish teen wielding a machete attacked a 35-year-old Marseille teacher,

Benjamin Amsellem luckily ended up with only an injured shoulder and hand. Amsellem was wearing a skullcap. The would-be assassin claimed he was acting in the name of ISIS.
If they were any other religion (other than one that believes in Jesus), this would be called victim-blaming. As would be customary for victim movements championed by the left, there would be hashtags. There would be telethons. There would be "brave" selfies of people holding up signs, standing in "solidarity" with the victims. Heck, maybe even the president of the country would address the nation with a lecture about how mean it is to single out a certain religion.
Because it's Jews and the reason for it is Islamic, meh.
Think we're overreacting? Hardly. Let's play the imagination game. Pretend in any western country, any at all, Muslims were told they couldn't wear headscarves. Pretend the Islamic men were cautioned against growing beards, for fear they might be targeted by Jews or those troublesome Methodists. Bastards.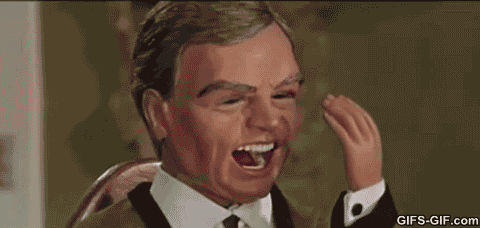 Uh huh. See, discrimination has to go both ways. This is as basic as the birds and the bees. Unless you're Caitlyn Jenner, who is a beautiful woman. Obviously.
If it's horribly bad awful for a Christian to say "Muslims tend to blow stuff up with dynamite and their bodies" and therefore give all Muslims they see on the street a 20 foot berth, but it's totally okay for a Muslim man to target a French Jew, we have a problem.
Also, Muslim men do tend to blow themselves up. In fact one in Istanbul just hit the Allahu Akbar button. Can someone tell me when was the last time David Stein The Jew walked into a civilian area ane yelled Yawheh and killed a bunch of people? I'll wait.
While you're compiling a list of those Jewish suicide bombers (it'll be a while) here's a reminder that there is no "moderate Islam."