Eric Swalwell Met with Uncomfortable Silence During Campaign Speech
June 10, 2019
You probably know Eric Swalwell as an anti-gun douchenugget who is polling at -28%. What you might not know is he's also an accomplished summoner of crickets. Take a look at this video of a recent Swalwell campaign speech. He spewed a cheap platitude, hoping for thunderous applause. Instead, he got the opposite. The silence here is deafening:
Democrat presidential candidate Eric Swalwell: "I will be bold without the bull" Swalwell pauses, appearing to exp… https://t.co/oFE5Vd0ioT

— Ryan Saavedra (@Ryan Saavedra) 1560112729.0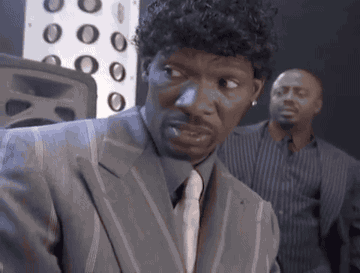 Poor little guy. Swalwell must have thought his remark was a slam dunk when he wrote it in blue crayon. His mommy even put the first draft up on the refrigerator. Hopefully somebody was backstage with a juice box and some chicken nuggets. To cheer the poor fella up.
To be fair to Swalwell, "bold" is a good descriptor. Let us not forget Eric's history as a legislator. He's the one who's cool with dropping an H-bomb on people who refuse to fork over their scary black African American rifles of color. Maybe it would do Eric well to be a little less bold.
Hopefully Eric will get the memo and realize he's wasting his time. He has the personality of a piece of cardboard. This uncomfortable silence only further proves such a thing. Suckwell would spare himself a great deal of embarrassment if he simply called it a day. Though, judging from his history, I'm not optimistic of Eric getting himself a clue. Poor, pathetic little turdlet.