Each day we overwhelm your brains with the content you've come to love from the Louder with Crowder Dot Com website.
But Facebook is...you know, Facebook. Their algorithm hides our ranting and raving as best it can. The best way to stick it to Zuckerface?
Sign up for the LWC News Blast! Get your favorite right-wing commentary delivered directly to your inbox!
2020 Election
Eric Swalwell Met with Uncomfortable Silence During Campaign Speech
June 10, 2019
You probably know Eric Swalwell as an anti-gun douchenugget who is polling at -28%. What you might not know is he's also an accomplished summoner of crickets. Take a look at this video of a recent Swalwell campaign speech. He spewed a cheap platitude, hoping for thunderous applause. Instead, he got the opposite. The silence here is deafening:
Democrat presidential candidate Eric Swalwell: "I will be bold without the bull" Swalwell pauses, appearing to exp… https://t.co/oFE5Vd0ioT

— Ryan Saavedra (@Ryan Saavedra) 1560112729.0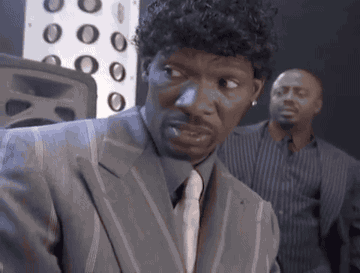 Poor little guy. Swalwell must have thought his remark was a slam dunk when he wrote it in blue crayon. His mommy even put the first draft up on the refrigerator. Hopefully somebody was backstage with a juice box and some chicken nuggets. To cheer the poor fella up.
To be fair to Swalwell, "bold" is a good descriptor. Let us not forget Eric's history as a legislator. He's the one who's cool with dropping an H-bomb on people who refuse to fork over their scary black African American rifles of color. Maybe it would do Eric well to be a little less bold.
Hopefully Eric will get the memo and realize he's wasting his time. He has the personality of a piece of cardboard. This uncomfortable silence only further proves such a thing. Suckwell would spare himself a great deal of embarrassment if he simply called it a day. Though, judging from his history, I'm not optimistic of Eric getting himself a clue. Poor, pathetic little turdlet.