WATCH: Hard Hitting Video Highlights the Dangers of 'Blue Racism'
August 21, 2017
If you're a cop, you have to handle high schoolers overdosing on highlighters and that naked guy on the roof having a mental break. All on top of constantly having to watch your back for incoming bullets (see AMBUSHED? Six Cops Shot, One Killed in String of Shootings within Hours of Each Other… and Paris Cop-Killer Recently Released from Prison. For Shooting Cops!). Fun stuff.  But, black, white, hispanic, purple, whatever color a cop may be. The left only sees blue bad guys.
Exhibit X: a video highlighting the dangers of blue racism. Cops are dying. But we knew that already.
https://www.facebook.com/sbanypd/videos/1452065948214946/
Our city, state and nation are under severe breaking points. Never in my lifetime have I witnessed such division of all people and, yes, this division is now impacting even the members of law enforcement. I find great difficulty in believing we have lost our way.

I have had the benefit of speaking with many members of law enforcement across the nation and I can assure you the honest and well-intended members of our profession want to serve all our citizens to the best of our abilities. However, we too have become the targets of racism: Blue Racism. All racism simply has to stop!
It seems the dimwitted left is only concerned with one kind of racism: victimization of blacks. Criminal blacks. Criminal gay blacks. The more minor the minority, the better. But what about the minority of black female police officers? Shhh. Don't talk about reality.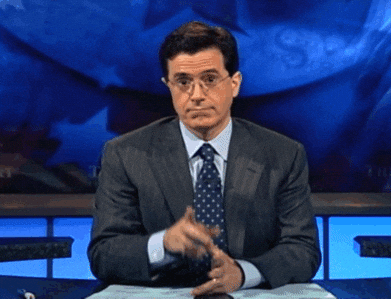 Our boys in blue put their keisters on the line for us on the reg. All in exchange for a paltry paycheck and the promise of a pension. Yet, talk to a leftist? "Police officers are racist Nazis. They wake up in the morning, strap on their guns, and set out to murder unarmed black men for no reason at all."
For a group that prides themselves on their acceptance and understanding, leftists have zero tolerance for the po-po. Especially when the officer is a member of the black community. Being a cop means being hated by the left for the unthinkable offense of doing your job.
And God help the copper who's forced to break leather on a baddie of color. Because, "unprejudiced" progressives automatically assume the officer to be a murderer. Don't believe me? Check this out...
JOIN THE MUG CLUB AND GET ACCESS TO NEW CONSERVATIVE MEDIA VIA CRTV! ORDER YOUR MUG CLUB MEMBERSHIP NOW!